Connecting female fund managers to institutional allocators since 2014.
As the largest cap intro event of its kind, Global FundWomen Week (GFWW) spurs connections via 1:1 meetings and roundtable sessions with a diverse network of industry professionals. GFWW provides the platform to explore business opportunities, develop new relationships, and hear allocator perspectives.
Conference Features:
1:1 self-scheduled meetings on global platform hosted by iConnections.

Timely, relevant and global thought leadership programming.

"Coffee Chat" mini-presentations hosted by conference participants on high-interest topics.

Planned in-person networking opportunities supported by like-minded sponsors.
blank
Your content goes here. Edit or remove this text inline or in the module Content settings. You can also style every aspect of this content in the module Design settings and even apply custom CSS to this text in the module Advanced settings.
Fund Managers
You are a female who manages third-party capital – specifically, females (including yourself) manage at least 33% of the portfolio, or comprise at least 33% of the investment committee (or other investment decision making body); AND
Your investment strategy focuses on market risk (whether public markets or private markets), not manager risk (i.e., you do not manage a fund of funds); AND
Your fund / strategy is currently open for investments to institutional investors or will be accepting allocations within 6 months.

For "pre-launch" managers, we expect the firm/fund to be established and registered with the respective regulatory jurisdiction(s).
Please note: You, as the key female risk taker at your fund, must be present at all 1:1 meetings with allocators during GFWW. You will lead the discussion, but you may be accompanied by one supporting team member.  
We can accommodate managers representing strategies within the following categories:
Long-Only Equity
Long-Only Fixed Income / Credit
Hedged Strategies
Venture Capital
Private Equity
Private Credit
Real Estate / Real Assets
Infrastructure
Please note: The above categories subsume additional "lenses" such as ESG, Impact, Crypto, etc.
Asset Allocators
You deploy capital directly to external fund managers in the ordinary course of your business OR you direct the deployment of capital to external fund managers either as an advisor or consultant.
You represent an institutional asset allocator either as an employee, advisor or consultant.

Institutional asset allocators include endowments, foundations, pension plans (public or private, including superannuation), sovereign wealth funds, outsourced chief investment officers (OCIOs), financial services firms (e.g., wealth managers, funds of funds, seeders/accelerators, insurance firms), qualified family offices or other such allocators.

You do not have a conflict of interest in attending meetings with external fund managers.
Please note: Allocators of all genders are welcome to participate.
Manager Applications:
We expect manager applications to be open from Sept 1-30, 2022. All applications will be vetted in line with the above criteria – we may be in touch with applicants to confirm your eligibility. Acceptance is at the discretion of the GFWW Global Committee. We expect to communicate all acceptances / declines no later than Oct 7, 2022.
All applications will be vetted in line with the above criteria – we may be in touch with applicants to confirm your eligibility.
Acceptance is at the discretion of the GFWW Global Committee.
Fund manager applications will be open from Sept 1-30, 2022 and we will communicate all acceptances/declines no later than Oct 7, 2022.
Fund manager applications received during the extension period, Oct 1-14, will receive acceptance/decline notifications no later than Oct 21, 2022.
Asset allocator applications will open from Sept 1, 2022 with acceptances/declines communicated on a rolling basis through the start of GFWW.
As a kind reminder, Global FundWomen Week is only open to female fund managers and asset allocators who meet the above criteria. If you represent a service provider or other industry participant and would like to inquire about sponsorship / partnership opportunities, please reach out to fundwomen@100women.org.
Manager Masterclass Workshops
Accepted Female Fund Managers for GFWW, are invited to attend one of the three exclusive 100WF workshops with expert coach Jane Abitanta, CEO, Perceval Associates and guest allocators. These virtual sessions are designed to help fund managers prepare for the 1:1 cap intro meetings.
Americas, October 21– 11am ET
EMEA, October 20 – 3pm CET
APAC, October 21 – 8am SGT
In-Person Networking Events
We are pleased to bring in-person events to the participants of GFWW. Save the dates – more information to follow:
New York, October 27 – Evening Reception
London, October 31 – Breakfast Event
San Francisco, November 8 – Evening Reception
Key Statistics from the 2021 conference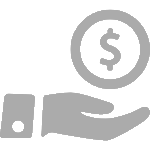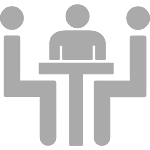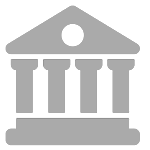 > 65 thematic coffee chats, bringing together ~450 participants
Thought leadership content featuring >45 industry leaders across 12 panel discussions and fireside chats
2021 Participating Funds by Region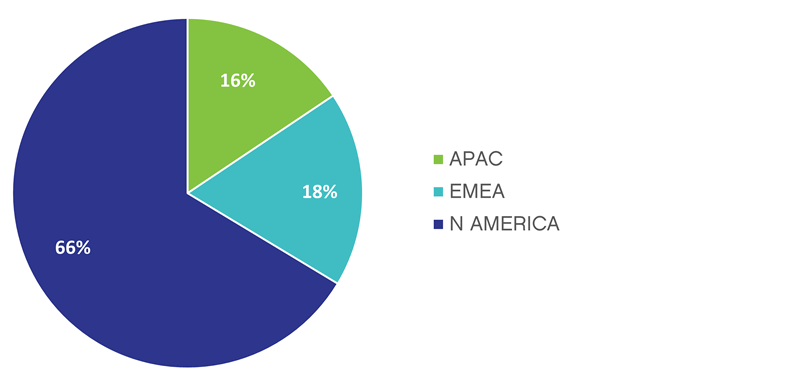 2021 Participating Funds by Type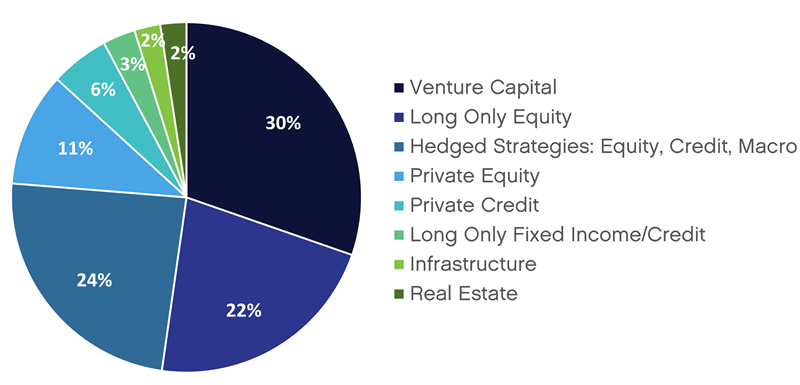 1414 Ventures
1843 Capital
1st Course Capital Fund I
221B Capital Partners
3381 Capital
3VC
4D Infrastructure
Addup Capital LLC
Advaita Capital
Advance Global Capital
AIH Capital
AiiM Partners
Aionious Capital Limited
Alder Capital
AllianceBernstein LP
Allianz Global Investors GmbH
Ally Bridge Group
Alpaca VC
Alpine Peaks Capital, LP
Alta Semper Capital
Althea Group
Altum Capital Management, LLC
American Century Investments
Amplifica Capital
Amplifyher Ventures
Anchor Capital
Andav Capital
Apeira Capital
Aragon Global Management LP
Aravali Capital
Arbor Ventures
Ardinall Investment Management
Area One Farms
Aremus Strategy
Array Ventures
Artisan Partners Limited Partnership
Aruwa Capital Management
Ascendum Capital
Astara Capital Partners
ATX Venture Partners
Aubrey Capital Management
Augment Ventures
Aureana Capital Managemwnt
Avalanche VC
Avalon Global Asset Management, LLC
Avante Capital Partners
AvantFaire Investment Management Limited
Avestria Ventures LLC
B Capital Partners
BambuBlack Asset Management
Bayberry Capital
Beach Point Capital Management
Bellecapital International AG
Bengal Asset Management/Bengal Research Japan
Beyond Capital Ventures
Beyond Investing LLC
Bhatt Innovation Capital
Black Opal Ventures
Blue Lake Capital
Blue Orbit Asset Management
Blume Equity
Bootstrap Luxembourg Sarl
BOREALIS GLOBAL ASSET MANAGEMENT
Breakout Ventures
Buoyant Ventures
CAIM LLC.
CapMan Infra Management Ltd
Cartesian Capital
Cary Street Partners
Certa Capital
CHANGE Global Investment, LLC
Chicane Capital Management
China alpha fund
Chloe Capital
Cirera Capital
Clearhaven Partners
Conscience
Corson Capital
Creas Ecuador
CREDIT SUISSE ASSET MANAGEMENT HONG KONG LIMITED
CREDIT SUISSE ASSET MANAGEMENT LIMITED
Credit Suisse Insurance Linked Strategies Ltd
Crestline Investors, Inc.
Cross Creek
Davidson Kempner
Davy Global Fund Management
Define Ventures
Democracy Investments
DigitalDx Ventures
Duff & Phelps Investment Management
Earth Capital
Easterly Investment Partners
Educate Global Fund
Elah Fund
eleos capital
Elephant Asset Management
Elle Capital
Enko Capital
Enzia Ventures
Equivico by NCRC
ESPIRA Investments
Eurazeo
Excel Investment (HK) Limited
Expert Dojo
FACT Capital
Federated Hermes
FemHealth Ventures
Fen Ventures
FERN Impact Partners, LLC
Firework Ventures
First Row Partners
Fithian LLC
Franklin Street Partners
FullCircle
Fusion Fund
Gagnon Securities
Gaocheng Capital
Gemcorp Capital LLP
Glenmede Investment Management
Global Delta Capital
Global Infrastructure Finance LLC
GlobeFlex Capital, L.P.
Good Growth Capital
Grace Capital
Graham & Walker Venture Fund // Female Founders Alliance
Grand Alliance Asset Management Limited
Greenfunder
Greenwoods Asset Management HK Ltd
H Venture Partners
Hadean Ventures
Hambro Perks
HBK Capital Management
Heirloom Investment Management
Highgate Capital Group
Hometeam Ventures
Honeytree Investment Management Ltd.
Hover4pi
How Women Invest LLC
Hunter Search Capital
Ides Capital Management LP
igniteXL Ventures
Illuminate Ventures
Impact Science Ventures
Impactive Capital
Indicator Ventures
IndieBio
Inflection Point Investments
Integra Groupe
Integrated Quantitative Investments LLC
Intention Fund
Invictus Global Management
IOVC
Itau Asset Management
J O Hambro Capital Management
JI Capital Partners Pte Ltd
JourneyOne Ventures
Kapor Capital
Karmijn Kapitaal
Kinzie Capital Partners LLC
Kirkoswald Capital Partners LLP
L. V. Continnuum & Co.
L2 Point
LaSalle Investment Management
Lattice Capital Management
Legalist
LendInvest
Level E Research Limited
LeVert Ventures
LGT Capital Partners
Litespeed Master Fund Ltd.
LoftyInc Capital Management
LORICA Asset Management
Lucy Global Fund
Lumen Global Investments LLC
LyGH Capital
Martin Investment Management, LLC
Mastersfund | Outlines Venture Group
MayTech Global Investments, LLC
MB Global Partners LLC
Menai Financial Group
Mentor Holdings & Investments, Inc.
Metis Global Partners
Mianzo Asset Management
Miller Value Partners
Mindset Ventures
Mindshift Capital
Mizzen Capital LP
Morgan Stanley Alternative Investment Partners
Morningside Capital Management
MPower Partners
Neo Ivy Capital
Newmarket Capital
Nia Impact Capital
Nicholas Investment Partners
Nikko Asset Management Asia Limited
Ninety One
Nipun Capital, L.P.
Nordic Impact Funds
NOVA Infrastructure
NPK Capital
Oak Family Advisors
Oaktree Capital Management, L.P.
OCIM Strategic Assets Finance
Octopus Investments Australia
One River Asset Management
Opti Capital Management, LP
ORI Capital Limited
Orion Capital Asia
Oryx Impact
Otundi Ventures
OurCrowd
Overlook Investments
Pana LCE
PanAgora Asset Management
Pangaea Ventures Ltd.
Paradigm Capital Management
Parnassus Investment
Patient Capital Management
Pawleys Capital Management
Payden & Rygel
PEAL Capital Partners
Pearlstone Alternative
Pelham Global Financials Ltd
Pictet Asset Management
Platinum Asset Management
Plum Alley investments
Portfolio-K
Princeton Asset Management LLC
Principal
Prusik Investment Management
PruVen Capital
Qiming Venture Partners
Quadratic Capital
Quaero Capital
Quain Investments LLC
Quan Capital
Quasar Asset Management
R3i Capital
R42 Group
RBC Global Asset Management
Recast Capital
Red Bike Capital LLC
Red Ember Capital
Reflexion Capital, LLC
Reinventure Capital
resilienceVC
River Cam Risk Advisors, LLC
Rogue Venture Partners – Rogue Women
Rondure Global Advisors
Rose Grove Capital Management
Rosedge Capital AG
Rosetta Analytics
RPIA
RS Investments, an investment franchise of Victory Capital Management
Rubicon Capital Advisors
Runde & Co. LLC
Samata Capital
Sancus Capital Management L.P.
Sandglass Capital Advisors, LLC
Saturn V Capital
SecondMuse Capital
Select Equity Group, L.P.
Sixteenth Street Capital
Skipjack Global Capital Management LLC
Snowcat Capital Management
Soho Ventures
Solstein Capital, LLC
Sonya Capital Management LLC
Sound Mark Partners
Sphera Healthcare
Springhill Fund
Star Strong Capital LLC
Sterling Ventures
StillBrook Capital Limited
Strategic Global Advisors
Strix Leviathan
Supply Change Capital
Sustainable Food Ventures
Sustainable Impact Capital LP
Sybilla Masters Fund, L.P.
T. Rowe Price
Tall Trees Capital Management, LP
Tashi Capital Management Ltd.
TBA
Teja Ventures
Tetragon Credit Partners
The 22 Fund
The Artemis Fund
The Community Fund
The J Ventures
thirdACT PBC
Tidal Ventures
Tikehau Capital
Times Three
TLTsolutions, LLC
tonic bioventures
Triada Capital
Trifecta Capital
TriLinc Global, LLC
Trilogy Partners Limited
True Wealth Ventures
Turning Rock Partners
TVM Capital Healthcare Partners
Unicorn Growth Capital
UnionRock Partners
Uplift Investing
Valerio Capital
Valley Investment Management, LLC
Valor Ventures
Vanguard
Vertu Capital
Vinaj Ventures
Voltan Capital Management, LLC
Waratah Capital Advisors
Warwick Investment Group
Wei Capital Management Limited
Wells Fargo Asset Management
Wincrest Energy Transition Fund
Women's World Banking Asset Management
Wright Research
Xingtai Capital Management Limited
XY Investments
Yellowdog
Yulan Capital Management
Zane Venture Fund
Zevin Asset Management