Connecting female fund managers to institutional allocators since 2014.
As the largest cap intro event of its kind, Global FundWomen Week (GFWW) spurs connections via 1:1 meetings and roundtable sessions with a diverse network of industry professionals. GFWW provides the platform to explore business opportunities, develop new relationships, and hear allocator perspectives.
blank
Your content goes here. Edit or remove this text inline or in the module Content settings. You can also style every aspect of this content in the module Design settings and even apply custom CSS to this text in the module Advanced settings.
Fund Managers
You are a female who manages third-party capital – specifically, females (including yourself) manage at least 33% of the portfolio, or comprise at least 33% of the investment committee (or other investment decision making body); AND
Your investment strategy focuses on market risk (whether public markets or private markets), not manager risk (i.e., you do not manage a fund of funds); AND
Your fund / strategy is currently open for investments to institutional investors or will be accepting allocations within 6 months.


For "pre-launch" managers, we expect the firm/fund to be established and registered with the respective regulatory jurisdiction(s).
Please note: You, as the key female risk taker at your fund, must be present at all 1:1 meetings with allocators during GFWW. You will lead the discussion, but you may be accompanied by one supporting team member.  
We can accommodate managers representing strategies within the following categories:
Long-Only Equity
Long-Only Fixed Income / Credit
Hedged Strategies
Venture Capital
Private Equity
Private Credit
Real Estate / Real Assets
Infrastructure
Please note: The above categories subsume additional "lenses" such as ESG, Impact, Crypto, etc.
Asset Allocators
You deploy capital directly to external fund managers in the ordinary course of your business OR you direct the deployment of capital to external fund managers either as an advisor or consultant.
You represent an institutional asset allocator either as an employee, advisor or consultant.

Institutional asset allocators include endowments, foundations, pension plans (public or private, including superannuation), sovereign wealth funds, outsourced chief investment officers (OCIOs), financial services firms (e.g., wealth managers, funds of funds, seeders/accelerators, insurance firms), qualified family offices or other such allocators.

You do not have a conflict of interest in attending meetings with external fund managers.
Please note: Allocators of all genders are welcome to participate.
Manager Applications:
We expect manager applications to be open from Sept 1-30, 2022. All applications will be vetted in line with the above criteria – we may be in touch with applicants to confirm your eligibility. Acceptance is at the discretion of the GFWW Global Committee. We expect to communicate all acceptances / declines no later than Oct 7, 2022.
GFWW 2022 by the numbers: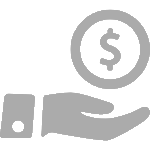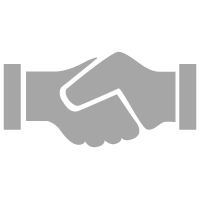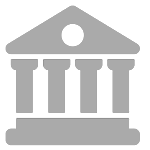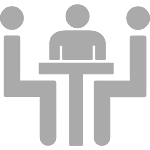 Coffee Chat Breakout Discussions
Attendees at 3 In-Person Networking Events
2022 Allocator Participants
Pension Funds
APG
AT&T
AustralianSuper
Caisse De Depot Et Placement Du Quebec
CalPERS
CalSTRS
Cbus
CommonSpirit Health
CPP Investments
District of Columbia Retirement Board
Eastman Kodak
HESTA
Illinois State Universities Retirement System
IMRF
Kentucky Retirement Systems
Los Angeles City Employees' Retirement System (LACERS)
NY State Common Retirement Fund
OTPP Investments
PSERS
Railpen
Teachers Retirement System of Texas
Telstra Super
The Kroger Co.
UAW Trust
University Of California Regents
Virginia Retirement System
Foundations & Endowments
Andrew W Mellon Foundation
Appomattox Advisory, Inc.
Cambridge University Endowment Fund
Carnegie Corporation of New York
Church Commissioners for England
Columbia Investment Management Company
Dartmouth College
Doris Duke Charitable Foundation
DUMAC
Emory Investment Management
Ford Foundation
Fordham University
Hackensack Meridian Health Kamehameha Schools
Kauffman Foundation
Margaret A. Cargill Philanthropies
Mother Cabrini Health Foundation
Penn State University
Pomona College
Smithsonian Institution
St. John's University
The California Endowment
The Harry and Jeanette Weinberg Foundation
Trinity Church Wall Street
University of Minnesota Foundation
Investment Advisors (UMFIA)
University Of California Regents
University of Michigan
University of Rochester
University of Virginia Investment Management Company (UVIMCO)
Single and Multi-Family Offices
Alpha Square Group
Archer Asia – Rockhampton Management
BBR Partners
Bessemer Trust
Capricorn Investment Group
Cedar Grove Group
Cooper Family Office
Crescendo Capital
CY Capital
DRA Family Office
East End Advisors
Evergreen Sonamu Partners @ Gruss & Co
Fountainhead Partners
Greenram Capital
Gresham Partners
Imaratu Capital Pte Ltd
JIMCO ALJ
JMCR Partners
Kemnay Advisory Services Inc. Marmot Finance
Medley Partners
Oikos Holdings
Parkland Management Company Perpetual Investors GmbH
Pivotal Ventures
SFG Asset Advisors
SI Advisor
Sun Venture
TAG Associates
Tarsadia Investments
Tinicum Enterprises inc.
Triple J Investments LLC
UniGlobe Capital
Verrado Limited
1843 Capital
1st Course Capital Fund II
221B Capital Partners
3+ Ventures
32 Ventures
3VC
4D Infrastructure
A100x
Abound Capital
Addup Capital LLC
Advaita Capital
Advance Global Capital
Aera VC
Agent Capital
Alder Capital
Alfred Berg Asset Management
Alpaca VC
Alpha Technologies Capital Management, LLC
Alpine Peaks Capital
Altimer Capital
Altree Capital
Altum Capital Management, LLC
Amateras AEA
American Century Investments
Anzu Partners
Applied Research Investments LLC
AQR Capital Management
Arbor Ventures
Arborvitae Capital
ARCH Emerging Markets Partners
Ardinall Investment Management
Ariel Investments
Artisan Partners Limited Partnership
Aruwa Capital Management
Atitlan Asset Management
Atom Capital Management Co., Ltd.
Aubrey Capital Management
Aureana Capital Management
Avalanche VC
Avalon Global Asset Management, LLC
Avante Capital Partners
Avantgarde Asset Management
Avestria Ventures
B Capital Partners
BambuBlack Asset Management
Bay Street Capital Holdings
BCP Ventures
Beach Point Capital Management
Bethnal Green Ventures
Beyond Capital Ventures
Beyond Impact VC
Biospring Partners
Blue Lake Capital
Blue Orbit Asset Management
BlueBay Asset Management LLP
Bluestein Ventures
BoCapital Impact Growth Equity Fund
Bokeh Capital Partners
Bonnefield Financial Inc.
Bootstrap Luxembourg Sarl
Borealis Global Asset Management
Boston Common Asset Management
Brandywine Global Investment Management
Brinley Partners
Brown Advisory
Cartesian Capital
Certa Capital
CHANGE Global Investment, LLC
Channing Global Advisors, LLC
Charger Ventures
Chepstow Lane Capital
Chloe Capital
Clarmondial / Food Securities Fund
Closed Loop Partners
Company Capital
Cowen Investment Management / Cowen Sustainable Advisors
Crestline Inc.
Cross Creek
Dangerous Ventures
Democracy Investments
DigitalDx Ventures Fund II
Dux Capital
Dynamk Capital
East Ventures
Elle Capital LP
Emerge Capital Management Inc.
Enko Capital
Envra
Equivico by NCRC
Essex Investment Management Eurazeo
Eurizon Capital
Excel Investment HK Limited
Fabric VC
Fairlead Strategies
FemHealth Ventures
Fen Ventures
FERN Impact Partners, LLC
Fernbrook Capital Management LLC
Firework Ventures
First Star Ventures


Fithian LLC Forty51 Ventures FoundersX Ventures Fred Alger Full In Partners Future\Perfect Ventures Gagnon Securities / Gagnon Advisors Gaia Global Ventures Gaocheng Capital Global Delta Capital Global Evolution Global Infrastructure Finance LLC Glow Capital Partners Golden Equator Ventures Good Growth Capital Goodsoil VC GP Bullhound Grand Ventures Greenwood Hayden Legacy Partners, LLC Groundswell Ventures Growth Warrior Capital H Venture Partners Hadean Ventures Halogen Ventures Halstatt Real Estate Partners Honeytree Investment Management Ltd. Hunter Search Capital Ides Capital Management LP Illuminate Ventures Impact Science Ventures Impact Shakers Impressionism Capital Improve Ventures Indus Capital Partners Integrated Quantitative Investments LLC ISAR Capital Partners JI Capital Partners Pte Ltd Kapor Capital Karmijn Kapitaal Kaya Ventures Kennedy Capital Management, Inc. L. V. Continnuum & Co. Limited L2 Point LendInvest Leucadia Asset Management LeVert Ventures LGT Capital Partners LoftyInc Capital Management Lombard Odier Investment Managers Long River Investment Management Limited Lumen Global Investments LLC LyGH Capital Magnetic Ventures Main Sequence Ventures Mamor Capital Ventures Man Group Man Numeric LLC Marsham Investment Management Martin Investment Management, LLC Matthew Asia Maybank AM MayTech Global Investments, LLC MB Global Partners LLC Menai Asset Management Mendoza Ventures Metis Global Partners Minerva Venture Capital Mizzen Capital LP Morningside Capital Management MPM Capital MSquared Neo Ivy Capital New Century Advisors New Energy Nexus Ventures Next Level Fund / Morgan Stanley Nia Impact Capital Nicholas Investment Partners Nikko Asset Management Asia Limited Ninety One Nipun Capital, L.P. Nomadic Venture Partners Norrsken22 Northcape Capital One River Asset Management Orion Capital Asia Credit OS Ventures Ouroboros Group Pacific Crest Partners Limited Pana Low Carbon Economy Investments PanAgora Asset Management Pangaea Ventures Ltd. Paradigm Capital Management, Inc. Patient Capital Management Pawleys Capital Management Pearlstone Alternative Persepolis Investments Phoenix Rising Investment Group Picea Oriental Investment Management Limited
Pictet Asset Management Pikes Peak Capital Platinum Asset Management Plum Alley Investments Polen Capital Position Ventures Precedent Collective Principal Asset Management Privilège Ventures Promethos Capital Quadratic Capital Quain Investments LLC R3i Capital LP RadiantESG Global Investors RBC Bluebay Red Bike Capital LLC Red Reef Partners, LP ResilienceVC Rethink Food, L.P. Rogue Venture Partners – Rogue Women Rondure Global Advisors Rose Grove Capital Management Rosetta Analytics Royal London Asset Management RS Investments, an investment franchise of Victory Capital Management Runde & Co. LLC Samata Capital Sancus Capital Management L.P. Saturn V Capital Management Sea Cliff Partners Seed to Harvest Ventures Seedstars International Ventures Sequence Capital SIG-i Capital AG Sigmoid Capital Sixteenth Street Capital SkillBridge Capital LLC Snowcat Capital Management Sofinnova Investments SoGal Ventures Solstein Capital, LLC Sound Mark Partners Star Strong Capital LLC Steamwork Ventures StillBrook Capital Limited Strategic Global Advisors Strix Leviathan Supernode Global SWAT Equity Partners Tall Trees Capital Management, LP Tashi Capital Management Ltd. Teja Ventures Tetragon Credit Partners TGC Impact The 51 Fund The Artemis Fund The Better Fund The BFM Fund The J Ventures The Mezzanine Fund The Omega Future Fund The Venture Collective thirdACT PBC Token Bay Capital Tola Capital Trident Capital Investments Trovio Capital Management TruMed Investment Tundra Ventures Turning Rock Partners TVM Capital Healthcare UBP Asset management UC Impower Ulu Ventures Unicorn Growth Capital Uplift Investing, Inc Valley Investment Management, LLC Valor Ventures Verge Capital Management Veridien Global Investors Verod Kepple Africa Ventures Vertu Capital VesperMare Capital Voltan Frontier Markets Fund, Ltd. Waratah Capital Advisors Willow Growth Partners Wincrest Capital Xingtai Capital Management Limited Yulan Capital Management Zelda Ventures Zero Carbon Capital Zevin Asset Management