Virtual Conference
October 31 – November 4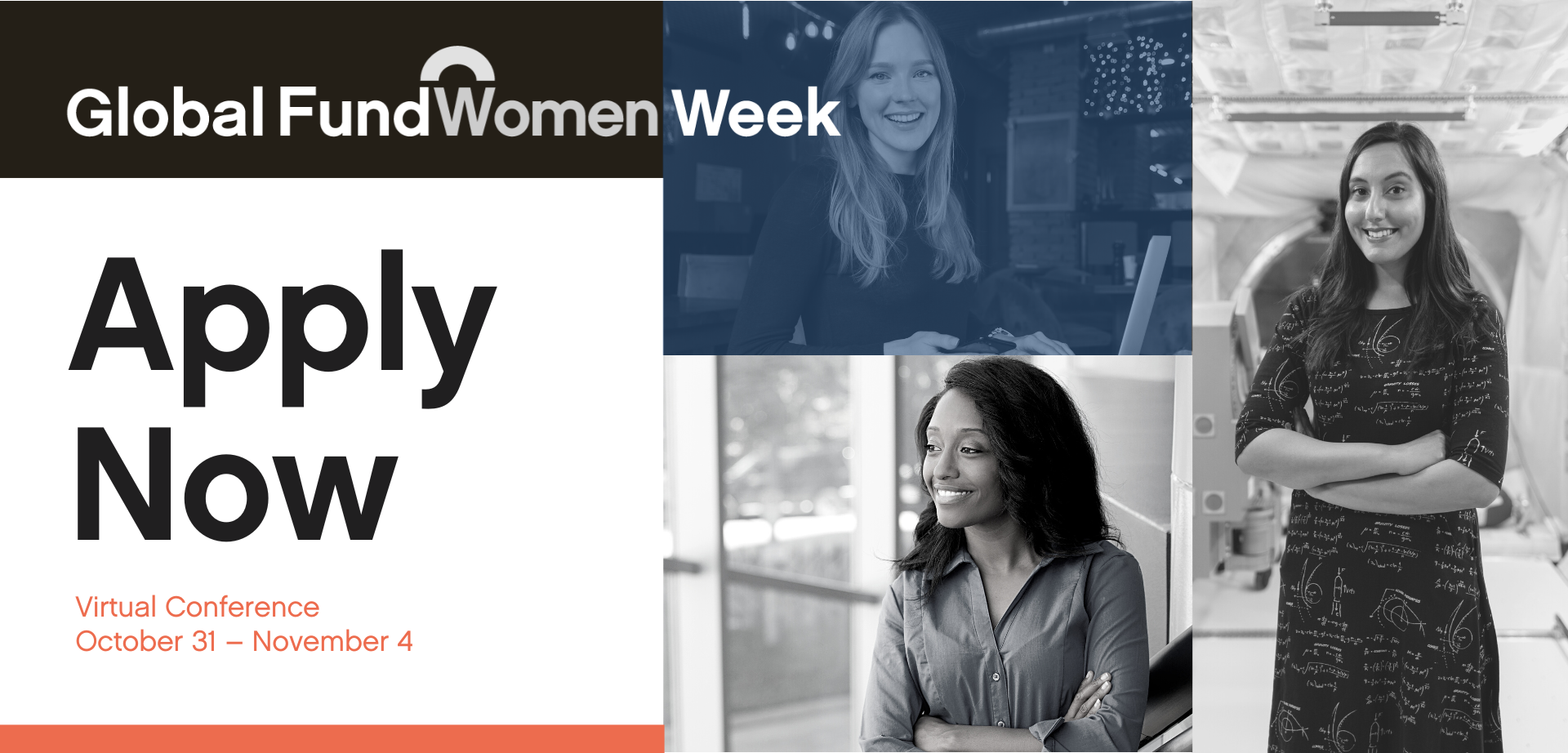 Applications are now being accepted!
Fund Managers don't delay, this window will close September 30th.
Allocator registration is open through November 3rd, but are encouraged to register early.
Connecting female fund managers to institutional allocators since 2014.
Join us for a weeklong event of targeted introductions and roundtable sessions with a diverse network of industry professionals.  Global FundWomen Week provides the platform to explore business opportunities, develop new relationships, and hear allocator perspectives.
2021 Allocator Testimonials
__
"Expanding diversity across investment management is important to CommonSpirit Health, and personally to me. 100 Women in Finance's Global FundWomen Week is a focused opportunity to expand our manager universe of women-led funds and discover talent."
– Susanne Gealy, Senior Director, CommonSpirit Health
__
"LGT Capital Partners is honored to participate in the Global FundWomen Week, as a unique opportunity to meet diverse fund managers who can achieve outsized returns, while interacting with influential global investors that share our vision in supporting diverse investment teams."
– Martha Heitmann, Partner, Chair D&I Committee, LGT Capital Partners
__
"We were able to reach out to all managers who might fit the investable Hypatia Women Hedge Fund Index (HWIX) investment criteria, and quickly determine next steps for eligible managers. We set up introductory meetings with over a dozen potential constituents."
– Patricia Lizarraga, Managing Partner, Hypatia Capital Group
__
"Albourne proudly sponsored 2021 Global FundWomen Week. Women are approximately half of our population, approximately half of Albourne's employee base – but not anywhere near half of the portfolio managers of funds in any given institutional portfolio. We know from investor interest that stakeholders do want this to change, and events like GFWW are a key part of this journey."
– Jennifer Kizilbash, Partner, Head of Operational Due Diligence – Asia, Albourne Partners
__
"Global FundWomen Week is a unique platform to connect with emerging female fund manager talent. Through coffee chats and customized conversations, GFWW is playing a key role in ensuring female managers get access to allocators. In my role working for one of the largest Asia-based providers of seed capital, Global FundWomen Week is a fabulous and differentiated avenue to source new manager talent."
– Aayesha Ghanekar, Senior Investment Professional, HS Group
__
"Global FundWomen Week makes our mission to fund the best founders infinitely easier – so much talent from every corner of the world in one place."
– Erik Serrano Berntsen, CEO, Stable Asset Management
__
"We identified several differentiated managers and are currently engaging on additional due diligence. We are optimistic at least one could produce an investment opportunity for us in the near- to medium-term, and are excited to see how many of these managers we can work with."
– Adriana Clancy, Partner, Corbin Capital Partners
__
"Global FundWomen Week enables me to meet interesting new managers who can be hard to find otherwise. It is a great way to initiate and build new manager relationships."
– Kasper Wichmann, Head of Private Equity, Nykredit
Hear from more 2021 GFWW participants