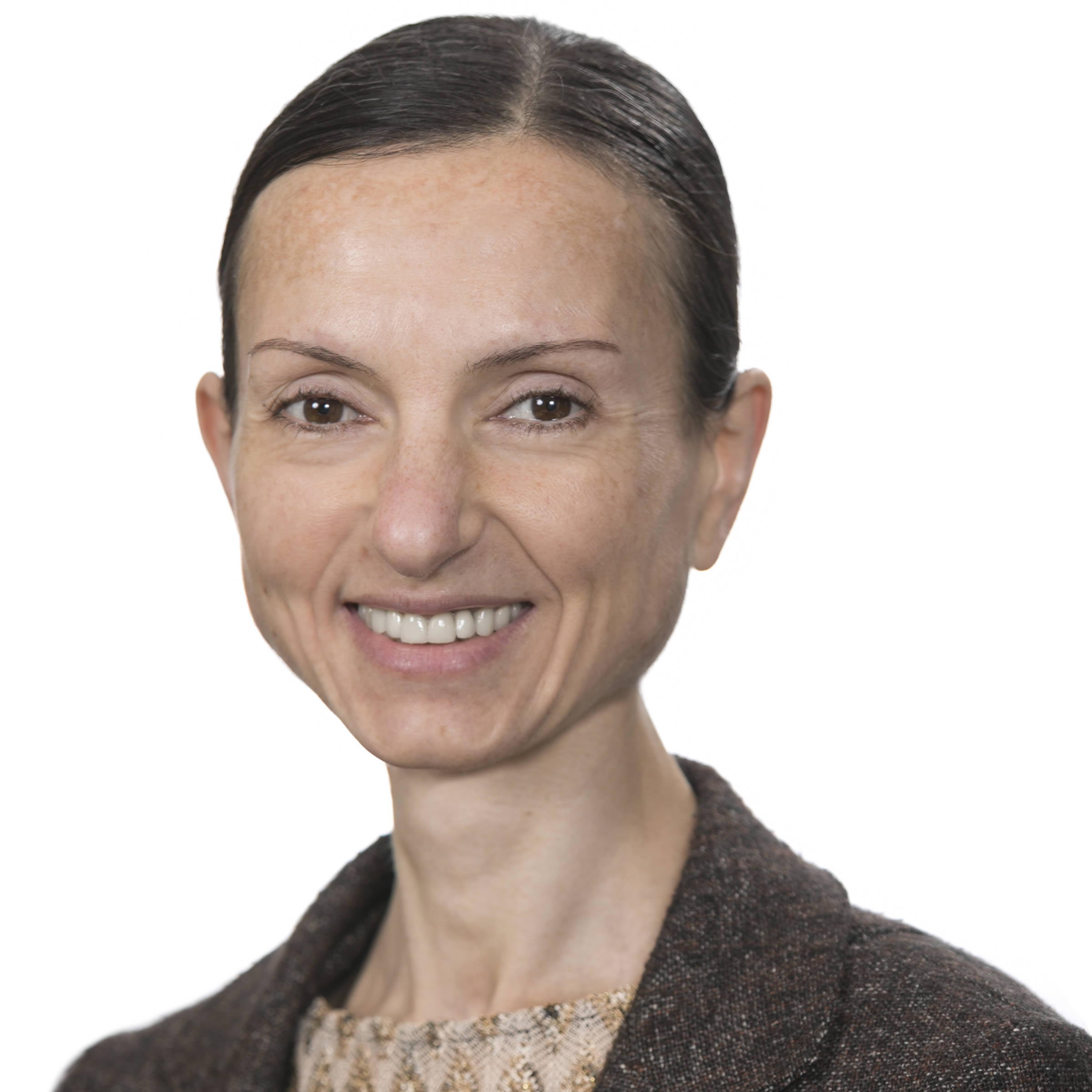 Kalina Berova
BCI, Portfolio Manager
Ms. Kalina Berova has over 17 years of investment and risk management industry experience. Currently, Kalina works as a PM in the Partnership Portfolio of BCI, responsible for investments across absolute return and long only strategies. With $199.6 billion in assets under management, British Columbia Investment Management Corporation (BCI) invests on behalf of BC's public sector. Previously, she was a visiting researcher at Bodhi Research Group, focusing on areas such as diligence of newly launched alternative investment firms, best co-Investment practices, alternative portfolio benchmarking, and etc. Prior to that, Kalina was part of the External Relationships Team at the New York office of OMERS, where she gained investment experience across a broad range of traditional and niche hedge fund strategies, long-only funds, custom alternative investment solutions, and private equity funds & co-investments. Kalina began her career at the Ontario Teachers' Pension Plan in the Asset Mix and Risk Group, where she developed expertise in the areas of portfolio construction and risk management of both alternative and traditional asset classes and investment strategies.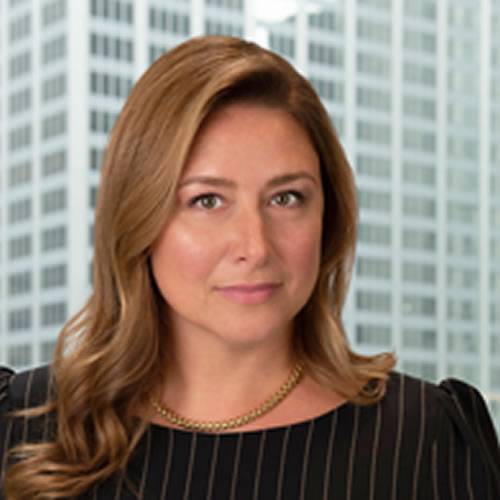 Claudia Bertolino
Citco Fund Services (USA) Inc, Head of Business Development
Claudia Bertolino has a broad-ranging role at Citco Fund Services, where she is a Member of the CFS Business Leadership Team and Head of Business Development. Within this role, she is responsible for securing new fund services mandates for all lines of business, which includes Hedge Funds, Private Investments, Real Assets, Trusts & Foundations, Family Offices and leading on marketing the entire proposition.
Her long-term commitment to Citco began in the Fund Accounting department in 2000, where she was directly involved in the development and rollout of Citco's Proprietary Æxeo Platform to Fund Services clients. In 2012, Claudia transitioned from her former role as a department head of Citco's Fund Accounting Group in North America to focus on enhancing the Client Service and Relationship Management model at Citco. This experience propelled her into the position of Global Head of Business Development in 2017 – where she had a key role in helping the firm reach its long-term goal of organically reaching $1trn in Assets under Administration in 2018.
Before joining Citco in 2000, Claudia attained a BS in Accounting from Lehigh University and began her professional career in public accounting at Arthur Andersen LLP in their Asset Management Assurance Practice. There she assisted in audit engagements with several of the Funds she continues to service today.
Along with her professional work in the Alternative Investment Industry, Claudia is a member of the New York Help for Children (HFC) Committee of Hearts, a global Angel of 100 Women in Finance and a co-chair and honoree of the St. Francis Food Pantries & Shelters. Claudia is also the Founder and Board Member of the MGB Memorial Scholarship Fund and sits on the Board of Consultants for St Joseph Regional High School in Montvale, NJ.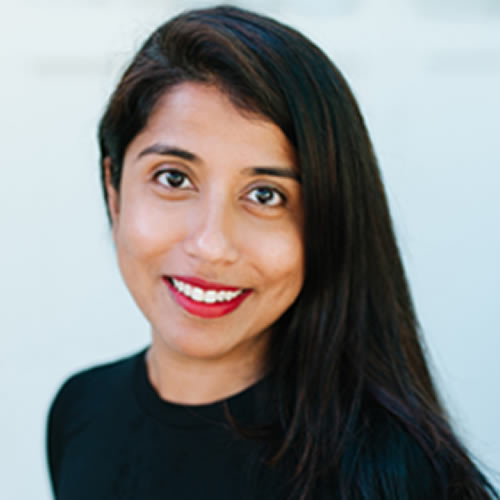 Leena Bhutta
Doris Duke Charitable Foundation, Deputy Chief Investment Officer
Leena Bhutta is the deputy chief investment officer for the Doris Duke Charitable Foundation. In this capacity, Bhutta oversees the foundation's investments across various asset classes as well as supports the chief investment officer in investment strategy and investment process.
Before joining the foundation, Bhutta served as director of alternative investments at the Hollyhock Foundation. In that role she created the investment program for the foundation and initiated investments in external fund managers across various strategies. Prior to that role, Bhutta was an investment professional at Joho Capital, an Asia-focused hedge fund, where she invested in public companies across the region. She started her career in investment banking at Goldman Sachs.
Bhutta earned her Master of Business Administration from the Stanford University Graduate School of Business and a Bachelor of Arts in economics from Wellesley College.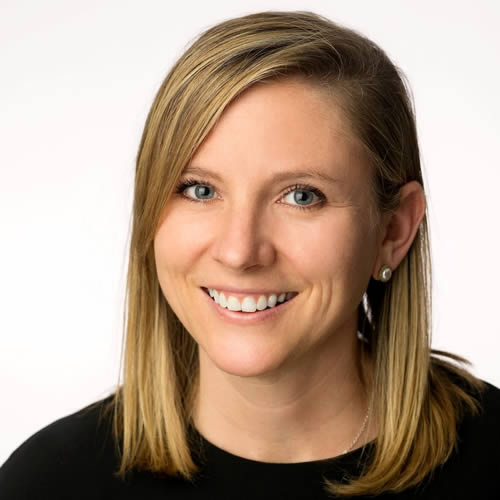 Elizabeth Burton, MBA, CAIA
Employees' Retirement System of the State of Hawaii, Chief Investment Officer
Elizabeth Burton is the Chief Investment Officer of the Employees' Retirement System of the State of Hawaii ("HIERS"), where she oversees $21 billion in pension fund assets. Ms. Burton is also on the Board of Directors of the Chartered Alternative Investment Association (CAIA).
Prior to joining HIERS, Ms. Burton served as Managing Director of the Quantitative Strategies Group at the Maryland State Retirement Agency. In this role, Ms. Burton was responsible for the $4.5B Absolute Return Portfolio and for risk management oversight of the $55B Plan. Ms. Burton joined the Agency in July 2016.
Previously, Ms. Burton owned William Street Advisory—a strategic advisory practice which she founded in 2013. Prior to that role, Ms. Burton was a Senior Economist and Expert Witness with Criterion Economics. Prior to that role, Ms. Burton was a Consultant at First Annapolis where she worked on M&A transactions and consulting the payments industry. Previous positions include: Co-Portfolio and Quantitative Risk Analyst with a South Africa-based fund of hedge funds, Trader (fixed income securities) for a risk management firm, and Portfolio Management Associate with a quant-focused fund of hedge funds.
Ms. Burton received her Bachelor's degree in Political Science and French, cum laude, from Washington and Lee University, and her MBA in Finance, Econometrics & Statistics from the University of Chicago Booth School of Business. She is on the board of a private residential real estate investment trust and a Trustee of The Hill School, a private boarding school. She is also a CAIA charter holder. Ms. Burton was named one of Chief Investment Officer Magazine's Top-40-Under-40 in June 2017. In 2019 Ms. Burton received the Industry Innovation Award for <$20B plan by Chief Investment Officer Magazine and was listed in the Power 100 in 2019, 2020, and 2021. In 2020 she was added to the list of top 1% of institutional investors by The Trusted Insight. She has made several appearances on CNBC in 2020 to address the state of the markets in COVID.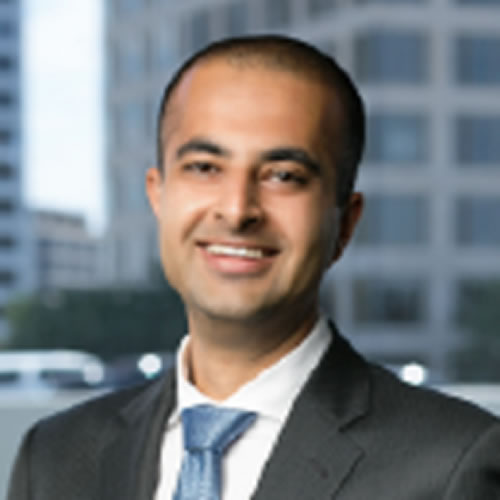 Preet Chawla
Carnegie Corporation of New York, Senior Director, Investment Department
Preet Chawla is senior director at Carnegie Corporation of New York, responsible for manager selection, primarily across the Corporation's public portfolio.
Prior to joining the Corporation, Chawla was research director at Benchmark Plus Management, responsible for manager selection across hedge fund portfolios. Previously, he was an investment manager at the Institute for Advanced Study, where he was responsible for partnerships with both public and private managers; vice president at Canterbury Consulting, where he led the hedge fund research efforts; and an analyst for Attalus Capital and UBP Asset Management.
Chawla was a dual major at the University of California, Davis, graduating with a BS in applied mathematics and a BA in economics, and obtained an MBA degree from Duke University's Fuqua School of Business. He is also a CFA Charterholder.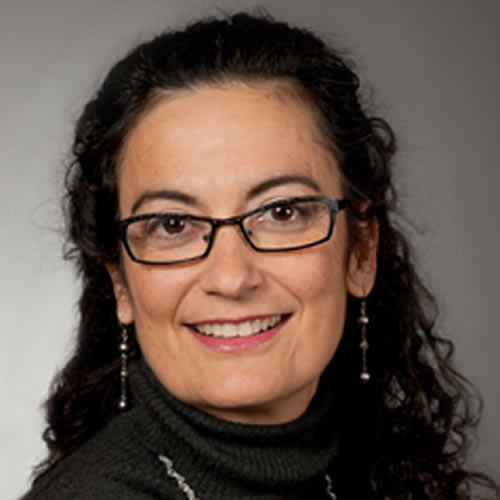 Kelly Chesney
Pluscios Management, Co-Founder
Kelly Chesney is a co-founder of Pluscios. She has over 25 years' experience in capital markets and alternative asset investing and serves as the firms COO. Prior to founding Pluscios, Chesney was a Managing Director at JPMorgan Capital Management, where she invested both proprietary and client assets in portfolios of hedge funds. She also spent several years in the mid-nineties as a lawyer for the Bank's Corporate Investments and Capital Markets Groups.
Chesney began her career as an Associate at Skadden, Arps, Slate Meagher & Flom and Mayer, Brown & Platt.
Kelly received an M.B.A. from the Kellogg Graduate School of Management at Northwestern University, a J.D. from IIT Chicago-Kent College of Law, and a B.A. in communication studies from Northern Illinois University. Kelly is a member of 100 Women in Finance, the Chicago Finance Exchange, the National Association of Securities Professionals and is on the Finance Committee of Gift of Adoption.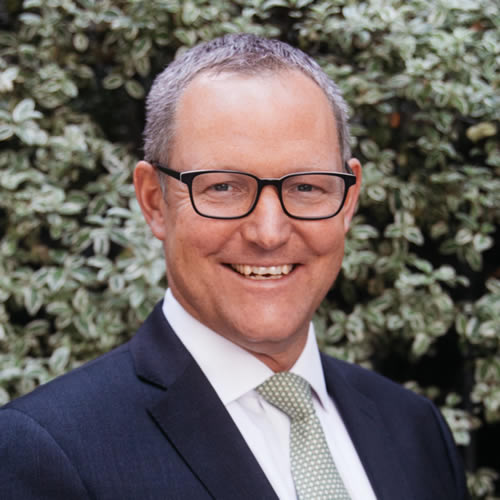 Dr John Claisse
Albourne Group, Chief Executive Officer
John Claisse joined Albourne in July 1996, relocated from London to San Francisco in July 2003 and became Albourne Group CEO in August 2015. John is an equity partner and member of Albourne's Executive Committee and also chairs the firm's Corporate Planning Council; which comprises Albourne's function and region heads. John helped develop the firm's proprietary risk analytics and was formerly the Senior Analyst for quantitative equity strategies and multi-strategy hedge funds. John remains a Portfolio Analyst working with several public and corporate plans, large endowments and foundations. John also serves on the Advisory Board of the Sussex University School of Business and on the Board of Trustees of Standards Board of Alternative Investments (SBAI).
John holds a first class Mathematics Degree and a PhD from Sussex University.
Albourne is an independent advisory firm focused on hedge funds, private equity, private credit, real assets, real estate and dynamic beta. Founded in 1994, Albourne has over 300 clients with over $600bn invested directly in alternative investments.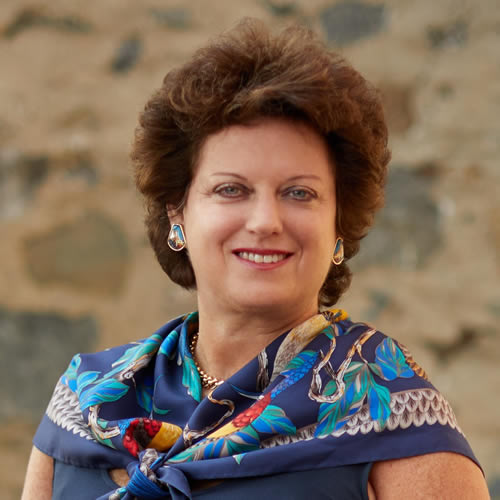 Marta Cotton
Ranger Investments, Head of Marketing & Client Relations
Marta Cotton joined Ranger Investments as Head of Marketing & Client Relations in July 2021. Prior to joining the Firm, Ms. Cotton was at Matarin Capital Management as a Principal and Director of Client Development for almost a decade. Her responsibilities included oversight of all client relationship management and marketing functions. Previously, she spent 16 years at Goldman, Sachs & Co. where she played a key role in building the firm's international equities business in the U.S. She was a Managing Director and also had senior relationship management responsibilities for numerous institutional clients.
Ms. Cotton holds an MBA from the University of Chicago and a BS from the University of Florida. She is on the National Board of Directors for the University of Florida Foundation. She is on the 100 Women in Finance Advisory Council, helps lead the Senior Practitioners Committee and Fund Women campaign, and is a Sustaining Angel. She is also on the Advisory Board of the Harlem Educational Activities Fund (HEAF), a supplemental educational and youth development organization for underserved students throughout New York City.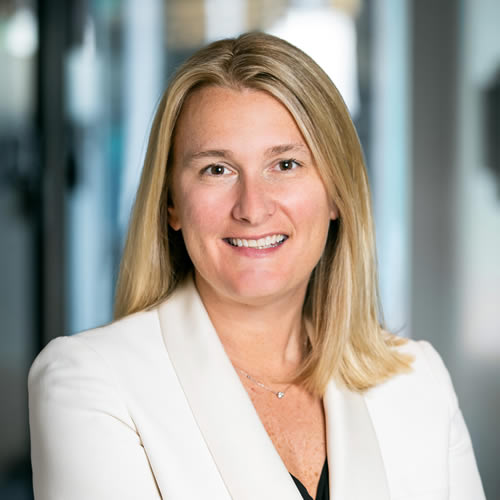 Lauren Dillard
Nasdaq, Executive Vice President, Investment Intelligence
Lauren Dillard is the Executive Vice President of Investment Intelligence and is responsible for leading the strategic direction of the group and continuing to foster growth across Nasdaq's index, data and intelligence businesses.
The mission of Nasdaq Investment Intelligence is to empower the investment community with actionable insights and technology to drive better outcomes. The group consists of a wide-ranging unit that provides critical data, intelligence and technology solutions to over 2,100 asset managers, 1,000 asset owners, consultants, 1,500 market data and index clients. Under Lauren's leadership, the teams remain relentlessly focused on delivering for the needs of clients during a period of rapid digitalization and intense competition.
Before joining Nasdaq in 2019, Lauren served as Head of the Investment Solutions segment at The Carlyle Group, a global investment firm with $210 billion under management where she served on the Firm's Management Committee. Lauren joined Carlyle in 2002 and served in a variety of capacities during her tenure, including as the CFO and COO of Investment Solutions, as well as Head of Global Tax and the Global Equity departments. Prior to joining Carlyle, Lauren served in the Tax Practice of Arthur Andersen, LLP.
Lauren is also an independent corporate director for SL Green Realty, where she is the chair of the Compensation Committee and a member of the Audit Committee. As a regular speaker at the Kayo Conference Series, Tech up For Women, Women in ETFs, Lauren is passionate about professional growth and career development of women in the financial services industry and beyond. She was the Executive Sponsor of Women In Nasdaq and now serves as the Executive Sponsor of Nasdaq's Global Link of Black Employees. She was one of the founders of Carlyle's Women's Employee Resource Group and a member of the Private Equity Women Investor Network (PEWIN), and numerous other efforts to advance broad‐spectrum diversity.
Lauren earned her Bachelor of Science in business administration from the University of Richmond.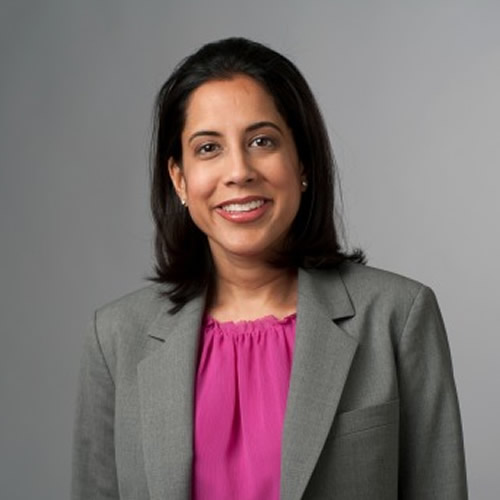 Alifia Doriwala
RockCreek, Partner and Co-CIO of Outsourced Chief Investment Officer (OCIO) and Multi-Asset Class Solutions
Alifia Doriwala is a Partner and the Co-CIO of Outsourced Chief Investment Officer (OCIO) and Multi-Asset Class portfolios at RockCreek. As a member of the Investment Committee, she is involved in portfolio management, asset allocation and investment decisions across alternative and traditional asset classes. An active investor, she sources directs, and manages relationships with top-quartile public and private investments on behalf of endowments, foundations, and pension funds. Ms. Doriwala works closely with the Investment Committee and Boards of Institutions in managing their investment portfolios and is in regular dialogue with investors. Building on a life-long interest in advancing mission-oriented work, Ms. Doriwala integrates impact, ESG, and diverse investment opportunities across portfolios.
Prior to joining RockCreek, Ms. Doriwala was an Equity Arbitrage Trader at Wolverine Trading, L.P., where she was responsible for sourcing, analyzing, and modeling equity linked trades together with equity options. Ms. Doriwala started her career as an Investment Banking Analyst at Merrill Lynch and member of the Financial Sponsor Group assessing the suitability of potential targets for private equity portfolio companies.
Ms. Doriwala graduated from Georgetown University magna cum laude with a B.A. in Economics and English and holds an M.B.A. in Finance and Marketing from New York University's Stern School of Business. She is a board member of the Georgetown University Global Business Initiative Advisory Board and a former Trustee and Chair of the Investment Committee at The Langley School. She is board member for the Teach for America-DC Region and Chair of the Teach for America Stewardship Committee. Ms. Doriwala is a frequent panelist and speaker at investment conferences focused on sustainable investing, diversity, and alternative investments. She supports various non-profit organizations focused on education and women's initiatives. Ms. Doriwala contributed to the RockCreek IFC research study entitled "Moving Toward Gender Balance in Private Equity."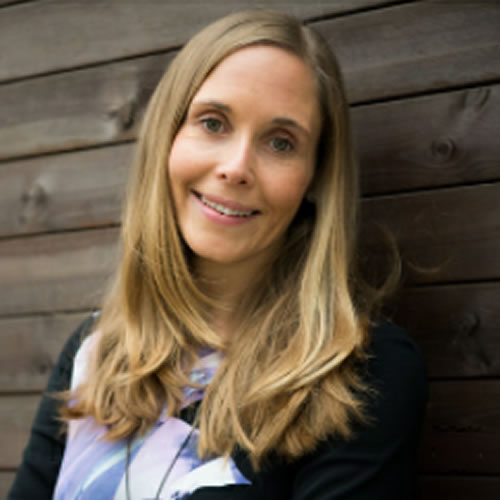 Hanna Edström
LGT Capital Partners
Hanna Edström is an executive director and ESG Chair – liquid assets at LGT CP with a long-term experience in sustainable investments in a wide range of asset classes. She is a member of the LGT CP ESG committee. Hanna started her career in Germany, investing in structured credit, before joining LGT CP in 2008. In 2017, Hanna moved to Shanghai, where she was involved in different social start-up projects before re-joining LGT CP in 2019.
Hanna holds a MSc in Business Administration from the Stockholm School of Economics and an MSc in International Management from the Community of European Management Schools (CEMS). Hanna is a Chartered Financial Analyst (CFA) and holds a Certificate in ESG Investing.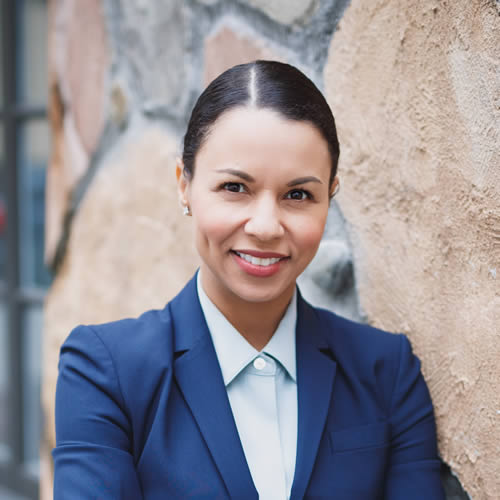 Michaela Edwards
Capricorn Investment Group, Partner
Michaela Edwards is a Partner and member of the Investment Committee of Capricorn Investment Group. Prior to joining Capricorn in 2019, she spent nine years as a Senior Portfolio Manager with Norges Bank Investment Management, the sovereign wealth fund of Norway, where she sourced, constructed and managed a two billion dollar global environmental portfolio in addition to mandates in Latin America and developed markets. Prior to Norges, Michaela worked as a research analyst for Russell Investments in London and New York. She received an MSc in Investment Management from Cass Business School in London and her Bachelor degree in International Business from Oslo University College. She is a CFA charter holder.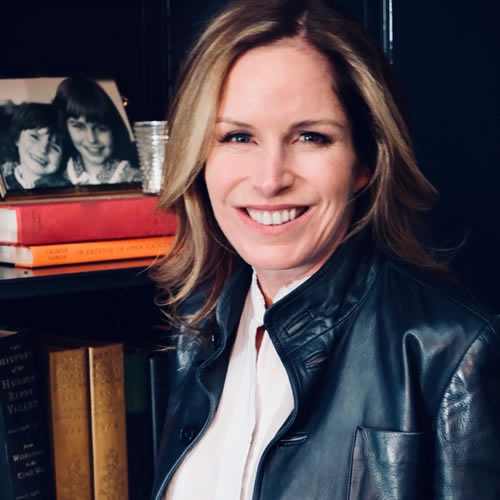 Dawn Fitzpatrick
Soros Fund Management LLC, Chief Executive Officer & Chief Investment Officer
Dawn Fitzpatrick is the Chief Executive Officer and Chief Investment Officer of Soros Fund Management LLC, in this capacity she heads the firm with oversight for both investment and non-investment personnel. Prior to joining Soros in 2017, Dawn spent 25 years at UBS and its predecessor organizations, where most recently she was Head of Investments for UBS Asset Management. In that role, she had global responsibility for overseeing active and passive strategies across asset classes, comprising over $500 billion of client capital. Prior to that she was CEO and CIO of the O'Connor hedge fund business. Dawn began her career as a clerk on the American Stock Exchange and then a trader on the Chicago Board of Options exchanges. During her tenure, she served as head of various direct investment teams specializing in equities, convertible corporate bond arbitrage, and merger arbitrage, as well as derivatives across asset classes. At UBS, Ms. Fitzpatrick was a Group Managing Director, and served as a member of the UBS Asset Management Executive Committee.
Ms. Fitzpatrick currently serves on the Open Society Foundations' Economic Justice Program Advisory Board, the Federal Reserve Bank of New York's Investor Advisory Committee on Financial Markets, the Advisory Council of The Bretton Woods Committee, and as a non-executive Director on the Barclays Board. Ms. Fitzpatrick received her Bachelor of Science in Economics from the University of Pennsylvania's Wharton School of Business.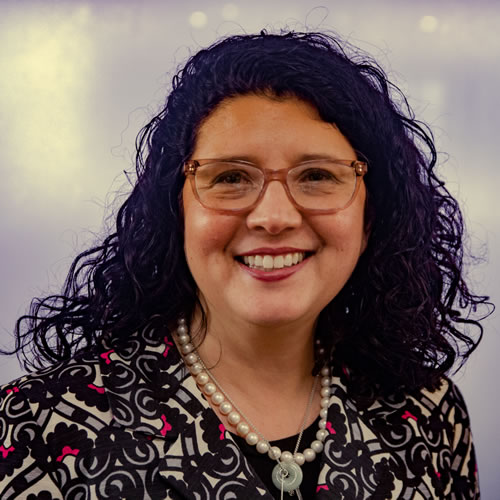 Susanne Gealy
CommonSpirit Health, Senior Director
Susanne Gealy, CAIA, is a Senior Director of the investments team at CommonSpirit Health (formerly Dignity Health and CHI) and is based in San Francisco, which manages $24 billion. She leads the organization's public equity and directional hedge fund investments and is engaged in private equity and real asset investments.
At the Teacher Retirement System of Texas, Susanne led the $30 billion global external equity program and actively engaged with emerging managers. Previously, she worked in New York at a family office, asset management and banking. Susanne holds an M.B.A. from the University of Chicago's Booth School of Business and earned two engineering degrees from the University of Texas at Austin.
The CommonSpirit and the investment program are aligned with the social determinants of health and diversity, equity, inclusion and belonging. Susanne is a member of the Steering Committee of IADEI, an allocator-driven DEI expansion community. CommonSpirit is a signatory of the ILPA Diversity in Action initiative.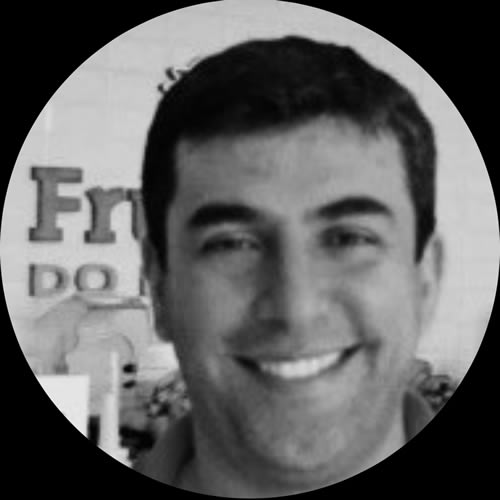 Samer Ghaddar
Arizona State Retirement System, Deputy Chief Investment Officer
Samer Ghaddar has over 20 years of experience in global investing. Currently, he is a Deputy CIO with Arizona State Retirement System managing the global Public Equity portfolio as well as the Private Equity portfolio which are over $27 bn in size. He previously headed the public investment of a family office based out of Abu Dhabi. Prior to that Samer worked for SHUAA Capital, a regional investment bank, both in proprietary trading and asset management. Samer holds an MBA in Management from Imperial College London, a Masters in Finance from University of London. Samer is a CFA charter holder.
Aayesha Ghanekar
HS Group, Senior Investment Professional
Aayesha Ghanekar is a Senior Investment Professional at HS Group. HS Group is one of the largest Asia-based seed capital providers to alternative investment firms. Since 2018, she has diligenced and invested in new managers and co-investment opportunities in both public and private markets. Previously, she has worked in private equity and strategy consulting with Bain & Company and Starwood Hotels. She has a B.Tech from IIT Bombay and an MBA from Harvard Business School.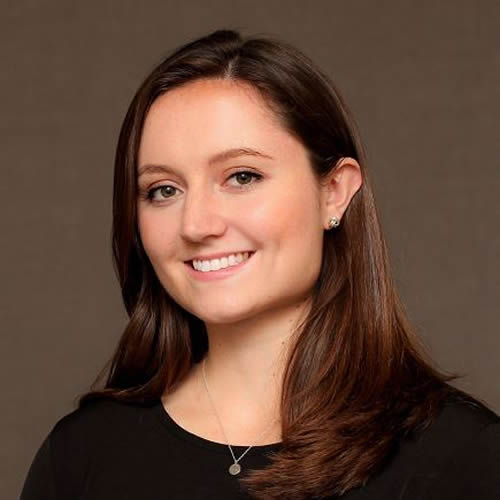 Grace Gorman
Northwestern Memorial Healthcare, Senior Investment Analyst
Grace E. Gorman is a Senior Investment Analyst at the Northwestern Memorial Healthcare Office of Investments (NMHC) in Chicago. Since joining the Office in 2019, Ms. Gorman has assumed the responsibility for overseeing $4.5 billion across NMHC's U.S. and International Public Equity portfolios. Ms. Gorman holds a BA in Economics and International Relations from Northwestern University.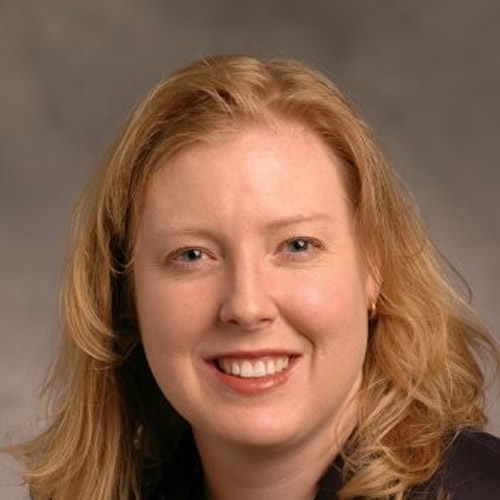 Beth Johnson, CFA, CAIA
Mercer Investment Consulting, Partner
Beth is a Senior Investment Consultant at Pavilion, a Mercer Practice. She currently services endowment, foundation and family office clients with over $9 billion in aggregate assets under advisement. For these clients, Beth focuses on projects relating to asset allocation, investment manager selection, performance evaluation, fund operations, and governance.
Beth's prior professional experience includes work as an Investment Director for Vanderbilt University's endowment, where she was responsible for investments across traditional equities and bonds, marketable alternatives, oil and gas and private equity. She started her investment career as an Investment Analyst at Duke Management Company, managing investment projects across all asset classes for Duke University's endowment office.
Beth attended the University of North Carolina – Chapel Hill Graduate School where she completed coursework in Economics. She holds a BA in Economics, Mathematics, Computer Science, and German from Transylvania University in Lexington, Kentucky. Beth has also earned the Chartered Financial Analyst (CFA) and Chartered Alternative Investment Analyst (CAIA) designations. She is a member of the CFA Institute and a board member of the CFA Society Nashville.
Throughout her career, Beth has remained active in her community, sitting on several not-for-profit boards of directors, previously serving as the Investment Committee Chair and then Chair of the Board for the Missouri Foundation for Health, a $1 billion healthcare foundation in St. Louis. She is also a previous recipient of the Foundation and Endowment Money Management's Non-Profit Consultant of the Year Award.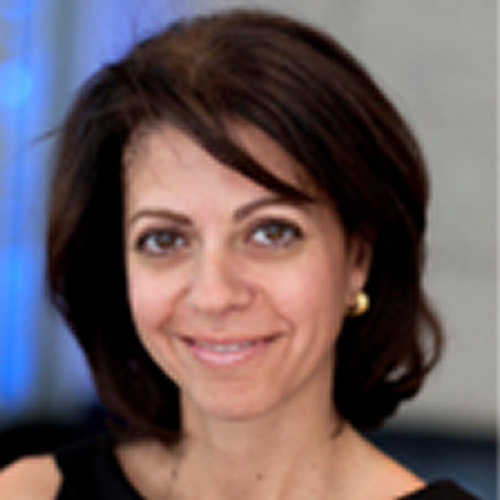 Claudia Jury
J.P. Morgan, Managing Director, Global Head of Investor Client Management and Platform Sales
Claudia Jury is global head of Investor Client Management (ICM) with primary responsibility for the firm's coverage of over 150 asset managers, insurers, banks, hedge fund and sovereign wealth funds across Markets and Securities Services. Claudia is also global head of Platform Sales, managing the team that delivers J.P. Morgan's best-in-class capabilities across clearing, securities services, prime finance and capital advisory services. In this capacity, she manages the distribution of our digital capabilities across these areas. Claudia is a member of the CIB's Global Sales & Marketing management committee.
Claudia has over 25 years of experience in Foreign Exchange and Emerging Markets trading. Prior to her current position, Claudia was co-head of the CIB's Currencies & Emerging Markets business, where she was the most senior female trader at the firm. Claudia has also played a significant leadership role in championing and delivering the firm's electronic trading capabilities to traders internally and externally to clients. In addition, Claudia has been instrumental to the CIB's client coverage effort, particularly with asset managers and hedge funds.
In addition to her business responsibilities, Claudia is committed to developing talent at J.P. Morgan and has sat on a number of committees that are active in employee recruiting, training and retention. She is a long-standing member of the Corporate & Investment Bank Women's Network Executive Committee. Claudia mentors numerous women across the business and is an active recruiter as part of the firm's "Winning Women" program that is focused on attracting top female undergraduates and MBAs to the banking industry. In 2014, Claudia was inducted into the YWCA-NYC's Academy of Women Leaders, acknowledging her as an excellent
manager and strong leader.
Claudia is a member of the Federal Reserve Bank of New York's Foreign Exchange Committee and was previously Chair of the Global Foreign Exchange Division of the Global Financial Markets Association. She is also a member of the Carnegie Mellon Tepper School Business Board of Advisors.
Claudia joined Manufacturers Hanover Trust after earning a Bachelor of Science from Carnegie Mellon University.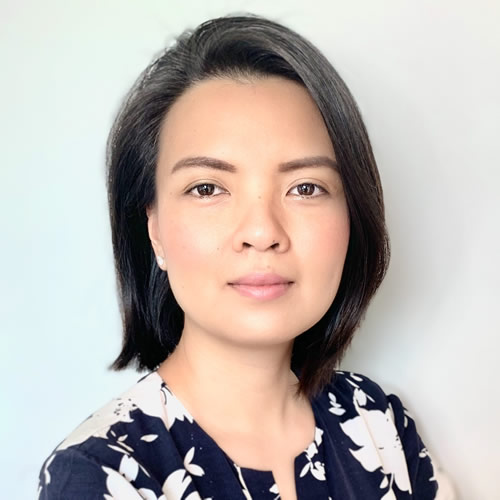 Jennifer Galang Kizilbash CFA, CPA
Albourne Partners (Singapore) Pte. Ltd, Partner, Head of Asia Operational Due Diligence
Jennifer Kizilbash is a Partner and the Head of Asia Operational Due Diligence at Albourne Partners, an investment consultant specializing in alternative funds. She has been with Albourne for over ten years. She was previously with Morgan Stanley Wealth Management (Hong Kong) and Ernst & Young (Tokyo and Manila). Jennifer has an MBA degree from London Business School; she is also a CPA and a CFA Charterholder. She has performed ODD on hundreds of alternative funds and is a strong advocate for best practices in the industry.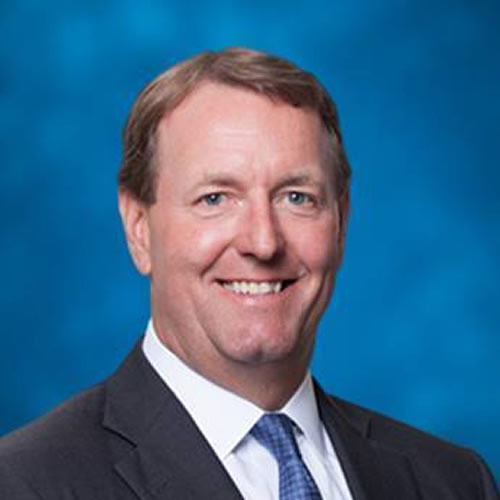 Thomas Kreitler
Eaton Partners, Global Co-Head
Tom Kreitler is the Global Co-Head of Eaton Partners, with a primary focus on liquid markets and hedge funds. His responsibilities include originating funds, managing GP relationships, distributing funds to institutions in the northeast U.S. and managing the hedge fund/public market strategies team. He sits on the Liquid Funds investment committee. Prior to joining Eaton Partners in 2004, Tom spent more than 20 years in institutional fixed income sales and sales management most recently at J.P. Morgan, where he was a Managing Director and Institutional Sales Manager for liquid debt and derivative products. At Morgan, Tom's responsibilities included managing a group of 14 sales professionals and maintaining an institutional client base consisting of insurance companies, banks and asset managers. Tom received his MBA from Boston College in Finance and his BA in Economics from Colgate University. He holds Series 7, 63, 24, 31 and 79 licenses. He serves on a number of charitable boards including Domus Kids in Stamford, Connecticut and the Fairfield Museum in Fairfield, Connecticut.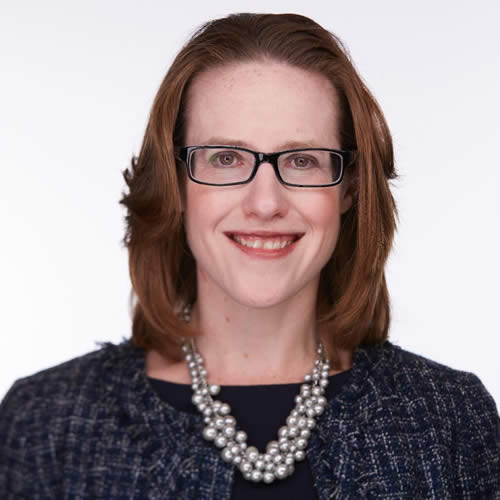 Leslie K. Lenzo, CFA
Advocate Aurora Health, Chief Investment Officer
Leslie K. Lenzo, CFA is Chief Investment Officer at Advocate Aurora Health in Illinois and Wisconsin. In her role at Advocate Aurora, Ms. Lenzo oversees the investment of $14 billion in corporate and pension assets. She also oversees the investment options available in the organization's $8 billion defined contribution plans. Prior to Advocate Aurora, Ms. Lenzo was a senior member of the investment team at Northwestern Memorial Healthcare in Chicago. Ms. Lenzo started her career with the investment program at Partners Health Care in Boston and then moved to the sell side to do equity research covering Healthcare Services at SG Cowen. Ms. Lenzo holds a BA in Economics and Government from Georgetown University and a MBA in Finance from Boston University. She is also a CFA charter holder and serves on the investment committee of the Healthcare Financial Management Association and on the investment advisory group of Adventist Health. Ms. Lenzo resides in Downers Grove, IL with her husband and four young sons.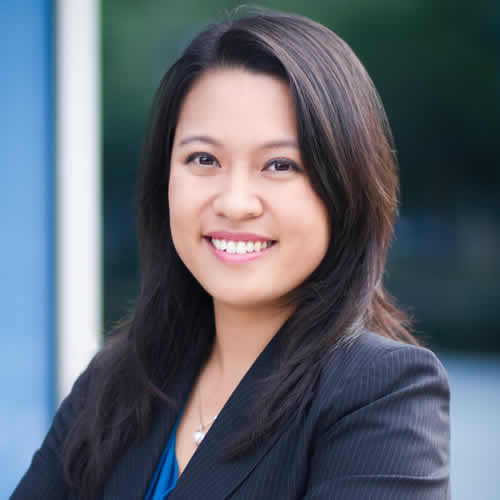 Linda Luu
The Blackstone Group, Vice President
Linda Luu is a Vice President and member of the deal team of Blackstone's seeding business, the Strategic Alliance Funds within the Hedge Fund Solutions Group. Prior to joining Blackstone in 2018, Ms. Luu was involved in manager evaluation, selection and monitoring across investment strategies at PAAMCO. She began her career in the Investment Banking Department of Credit Suisse. Ms. Luu received a BA in Economics from Columbia University, where she graduated cum laude, and an MBA from The Wharton School of the University of Pennsylvania.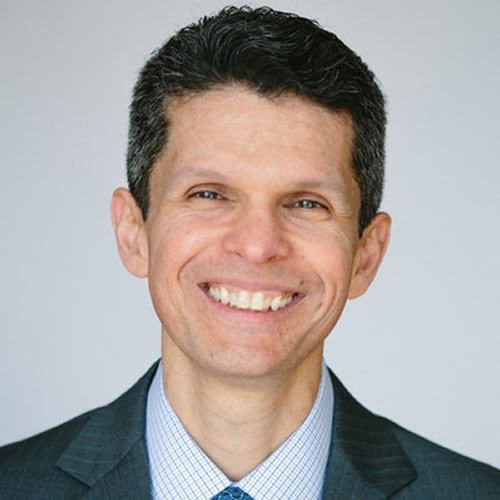 Juan Martinez
John S. & James L. Knight Foundation, VP/Chief Financial Officer and Treasurer
Juan Martinez joined the John S. & James L. Knight Foundation in May 2002 and is currently Vice President/CFO and Treasurer. As a member of the executive committee he is a partner in the development and implementation of the foundation's strategy. Juan is also responsible for directing all of the foundation's financial management, reporting and regulatory compliance, overseeing the investment portfolio and partnering with program staff in development of grants and program related investments. In 2011, Juan led the development of the Knight Enterprise Fund. The Fund is a venture capital investor in early stage technology companies that align with the Knight Foundation's program mission.
Juan started his career at CPA firm Arthur Andersen & Co. He left after four years to found a film production company as well as a financial consulting practice focused on providing financial services to small to mid-sized corporate clients. Immediately prior to joining the foundation Juan was manager of financial planning for Telemundo Group Inc.
He is an alumnus of Florida International University, Miami Dade College and the Wharton School of Business. He has been a Certified Public Accountant in the state of Florida since 1992. He serves on the board of directors of the Council on Foundations, View Lift, City-to-City Miami and the Florida International University Foundation. In 2010, Juan was named Non-Profit CFO of the Year by the South Florida Business Journal. He is married to Christa Erml-Martinez and they have two children.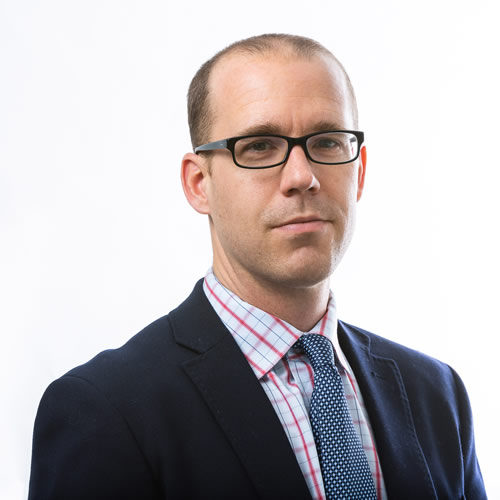 Chris Matteini
TIFF Investment Management, Sustainability and Equity Oriented Assets
Chris Matteini joined TIFF in 2014. He performs investment research and selects and monitors external investment managers, focusing on public equity managers and sustainable and impact investments across asset classes. Previously, Mr. Matteini conducted manager-related research and portfolio construction at the investment consulting firm NEPC and served as a senior alternatives investment analyst at Alcatel-Lucent's pension fund. An FSA credential-holder, he holds an AB in psychology from Harvard College and an MBA in Sustainability from Antioch University New England.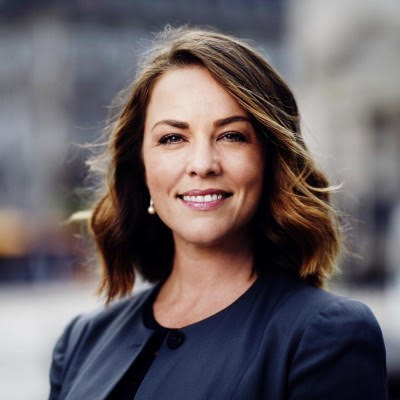 Alexandra McGuigan
100 Women in Finance, Global Development Director
Alexandra McGuigan is the Global Development Director for 100 Women in Finance and is responsible for all business development and corporate engagement.
A sales and marketing strategist with a specialisation in alternative investments, Alexandra has successfully helped international fund managers navigate and develop a presence in the APAC region, raising
over $2.5 billion AUM from institutional investors.
Based in Singapore, Alexandra was previously APAC Director for 100 Women in Finance, responsible for the organisation's activities in the region. She has also held senior roles at Tribeca Investment Partners, SHED Enterprises, and Investec, where she was responsible for
developing and implementing sales and marketing strategy for products and new business opportunities. Alexandra has worked with international fund managers, across asset classes including GAM, Adveq, Och Ziff, Diamond Asset Advisors and Qblue Balanced.
She started her career in Asset Management at BNY Mellon Asset Management.
Alexandra is a Chartered Alternative Investment Analyst and a CAIA
Singapore Chapter Executive. She holds an MBA majoring in International Business from UTS and has a BA Media Communications, Sydney University. She has studied in Australia, France and the USA.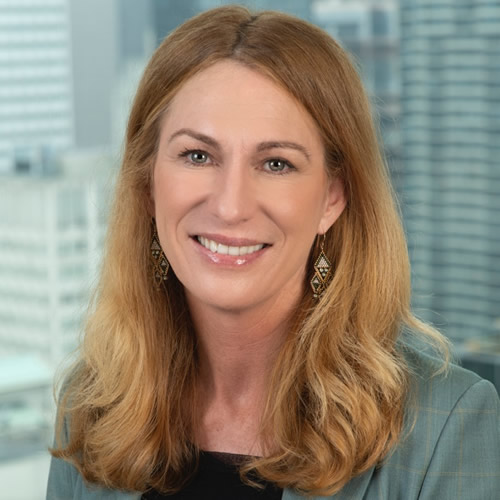 Tracy McHale Stuart, CFA
Corbin Capital Partners, Managing Partner, Chief Executive Officer
Tracy serves as the Chief Executive Officer and is a Managing Partner of Corbin Capital Partners, a New York-based independent alternative asset management firm that specializes in multi strategy and opportunistic credit investing for institutional investors and high net worth clients globally. As of March 1, 2021, Corbin has roughly $9 billion in assets under management. With over 30 years of industry experience, Tracy is responsible for the day-to-day management of the firm, is Chair of Corbin's Investment Committee and a member of the Private Investment Committee. Prior to joining Corbin in April 2004, Tracy was Managing Director and Head of the Global Multi-Manager Strategies group at Goldman Sachs Asset Management. Previously, Tracy was a Managing Director at BARRA/RogersCasey Strategic Consulting Group ("BSCG") a consultant at Wilshire Associates, Inc. and a financial analyst at SEI Corporation. Tracy graduated from UCLA with a B.A. in Economics. She received her M.I.M. from the American Graduate School of International Management (Thunderbird) and was awarded the CFA charter in 1992.
Tracy lives in Fairfield, Connecticut with her husband, Tim, and their two children. Tracy passionately supports organizations focused on women's and children's issues. She is currently a Board member of Save the Children and chairs the Investment Committee. Former Board involvement includes High Water Women and Shepherd's Inc. More recently Tracy has become an Advisory Committee Member of No Labels, a group committed to bipartisanship by bringing Congressional Democrats and Republicans together to break the gridlock in Washington.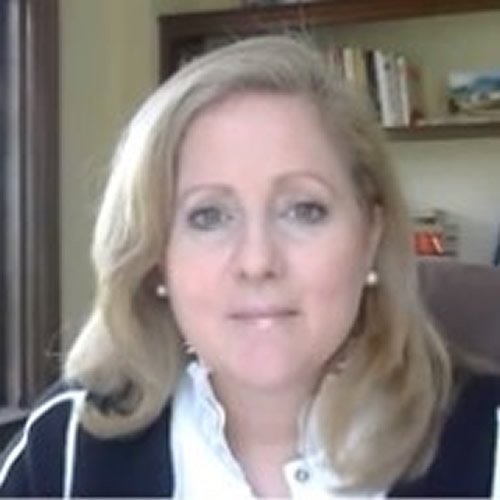 Sheryl Mejía, CFA, CPA CA
Steward Asset Management, Managing Partner
Sheryl leads the investment committee at Steward Asset Management, a New York based anchor investor to emerging private equity and opportunistic managers as they prepare to launch fund I. Steward deploys capital in the U.S. private equity middle market with an emphasis on healthcare, consumer, industrial and technology verticals and at times combines complementary allocations to real assets and opportunistic strategies.
Most recently she was the Director of Emerging Managers at the New York State Common Retirement Fund, overseeing approximately $8 billion in commitments to over 120 smaller and emerging firms. She is passionate about supporting the incubation of owner-manager entrepreneurs, those with a strong record of allocating to buyout, growth equity and other private fund strategies.
Prior to this she was Managing Partner, Decagon Advisors, focused on the due diligence of smaller private funds as well as supporting the launch advisory practice for newly forming firms. Decagon was formed as a direct result of the evolving needs of her previous role as Macroeconomic and Due Diligence Analyst at KCS Funds, a Fund of Funds. Prior to that she served in asset management and client facing roles as a Director at Deutsche Bank, formerly Bankers Trust Asset Management, after beginning her career at KPMG in the Financial Services practice.
She holds an MBA from the Wharton School at the University of Pennsylvania and a Bachelor of Commerce, Honors, from Queen's University in Canada. She is a CFA charterholder and a Canadian Chartered Accountant. In addition, she serves as Director of the Levy vonWald Foundation which primarily focuses on literacy initiatives in New York State.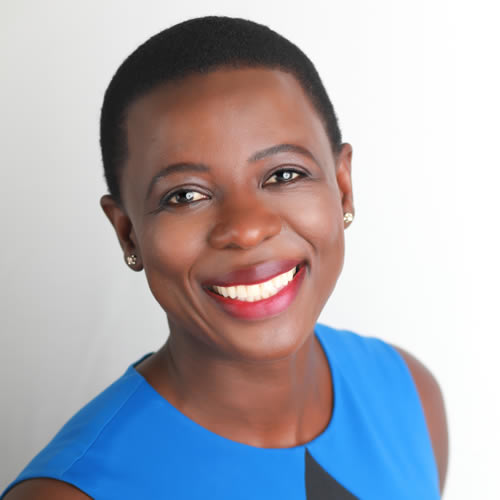 Juliette Menga, CFA
Aetos Alternatives Management, Director & Chair of ESG Committee
Ms. Menga is a Director on Aetos' investment team and Chair of the ESG Committee. Prior to joining Aetos in 2020, Ms. Menga was a Director of Investments at Alternative Investment Group (AIGS) from 2007, where she launched and co-managed two fund of hedge fund strategies focused on ESG and opportunistic investments. Prior to AIGS, she worked at New York Life Investment Management as an Analyst in their Derivative Analytics Group and at Excalibur Advisors as a Research Analyst. Ms. Menga received dual Bachelor of Science degrees in Computer Science and Mathematics at Kennesaw State University and a Master of Science in Financial Mathematics from Florida State University. Ms. Menga is a CFA Charterholder, a member of PRI's Hedge Fund Advisory Committee and served on the PRI Hedge Fund Working Group to develop guidelines for the application of ESG principles to hedge strategies. She serves on the Investment Committees of the Nellie Mae Educational Foundation and the Fairfield County Community Foundation, and is a board member of Wholesome Health Promotions, an organization that educates and promotes general wellness, good nutrition and health practices in rural and underprivileged communities in Cameroon.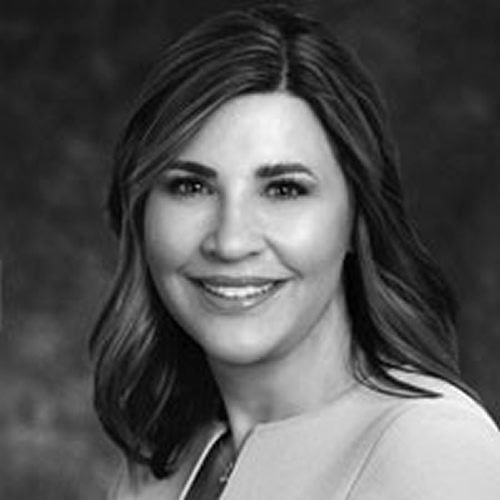 Ann M. Miletti
Wells Fargo Asset Management, Head of Active Equity
Ann Miletti is head of Active Equity. In this capacity, she oversees all active equity teams, including management of investment professionals, trading activity, and other business-related issues.
Prior to her current role, she was co-lead of the PMV Equity team managing more than $4 billion in assets. Ann began her investment industry career in 1991 at Strong Capital Management. Throughout her career, Ann has covered most industry sectors as an equity research analyst and portfolio manager.
Ann is a frequent guest on a number of financial networks, including CNBC, Bloomberg, and Fox Business News. She earned a bachelor's degree in education from the University of Wisconsin, Milwaukee.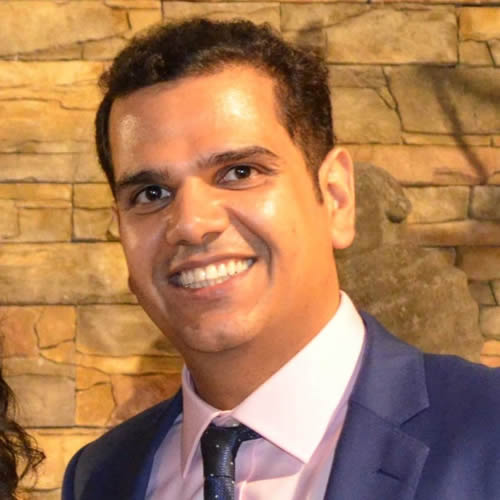 Shavir Nagarwalla
CPP Investment Board, External Portfolio Management Team
Shavir Nagarwalla is a member of the External Portfolio Management team at CPP Investments and is responsible for emerging manager investment activities in Europe and North America, focusing on seeding and accelerating new hedge funds.
Prior to joining CPP Investments in 2018, he was a senior member of Hilltop Fund Management's investment team which oversaw investments in hedge funds on behalf of a multi-family office. His previous roles include Manager of Research at Quantum India Equity Fund investing in Indian equities and Investment Manager at Vanderbilt University Office of Investments responsible for Public Market investments. He began his career at the National Commodities and Derivatives Exchange in Mumbai.
Shavir holds an MBA in Finance & Strategy from Vanderbilt University and a B.Eng. in Computer Engineering from University of Mumbai.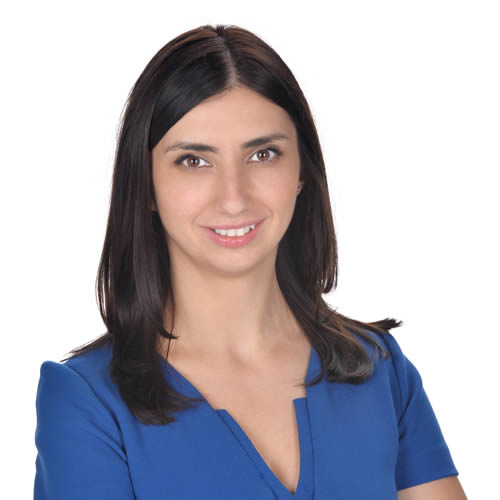 Marina Nitsa Viergutz
Aedifex Ventures, Managing Director
Marina Nitsa Viergutz is a Managing Director at Aedifex Ventures. She is responsible for business development efforts, both on the origination side (sourcing, screening and monitoring deals) as well as Investor Relations and Marketing. She is also an Operating Partner and Registered Representative with Sharenett (a portfolio company). Prior to Aedifex, Marina was a Director at Credit Suisse in Singapore, where she lead distribution efforts for Alternative Investments in key South East Asian markets and Australia. Prior to Singapore, she was a Hedge Fund Portfolio Advisor and Due Diligence analyst in Zurich, Switzerland. Before Credit Suisse, she was a financial analyst at JPMorgan in New York and started her career at a boutique investment bank in Chicago.
Marina holds an MBA from the University of St Gallen (Switzerland) and a Bachelors degree in Accounting / Finance from DePaul University (USA). She is also a CFA and CAIA charterholder.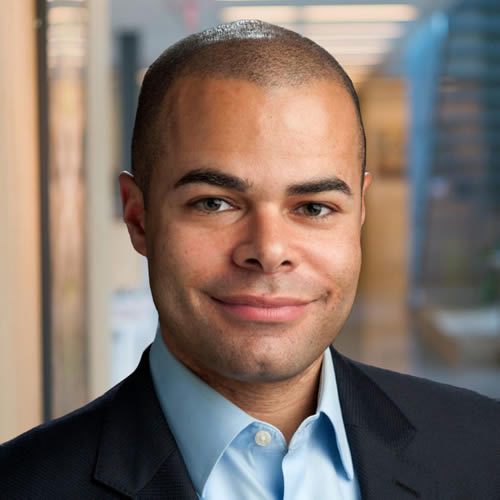 Adrian Ohmer
The Kresge Foundation, Investment Director
Adrian Ohmer is an investment director at The Kresge Foundation. He joined the foundation in 2020. He is also an Adjunct Clinical Professor of Law at The University of Michigan Law School. Previously, Adrian served as senior manager of private equity at UAW Retiree Medical Benefits Trust, where he was involved with managing investments for the largest purchaser of retiree healthcare in the United States and oversaw the Trust's investments in diverse and emerging managers. He has also held positions with Invest Detroit Ventures and Goldman Sachs. A native of Indianapolis, Indiana, Adrian earned a juris doctorate from The University of Michigan Law School and a bachelor's of science in foreign service from Georgetown University. He serves on the investment advisory board for the University of Michigan Accelerate Blue Fund and on the finance committee of UNIFIED Health and Beyond, a nonprofit dedicated to health care access and community research and advocacy for residents of southeast Michigan.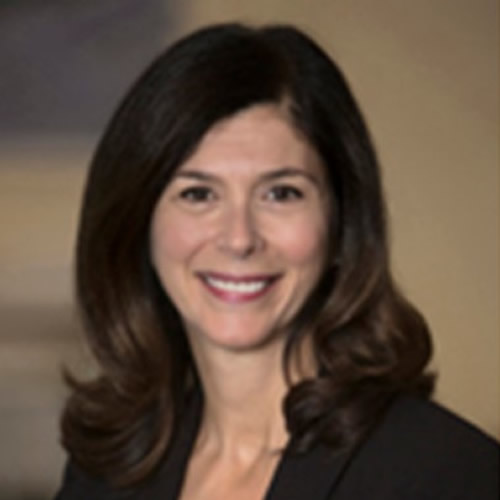 Andrea Picard
BlackRock, Head of U.S. Pensions East (Moderator)
Andrea Picard, Managing Director, is Head of U.S. Pensions East for BlackRock's U.S. & Canada Institutional Client Business. In this role, she is responsible for leading the team that develops and maintains relationships with large Corporate and Public Pensions. She also manages relationships with many of BlackRock's most sophisticated clients and is responsible for delivering the firm's investment capabilities across the institutional landscape. Ms. Picard is a member of the U.S. and Canada Institutional Executive Committee within BlackRock's Institutional Client Business and leads the Culture Committee for the U.S. and Canada Institutional business. Prior to joining BlackRock in 2013, Ms. Picard was a Partner and Director of Marketing at Stelliam Investment Management, a long/short equity manager and earlier, held a similar role at Raven Asset Management, a long/short credit fund. Prior, Ms. Picard spent over 15 years managing a broad array of institutional client relationships and leading fixed income sales efforts in leveraged credit. She was Senior Vice President and Sales Manager in the High Yield Group at Raymond James and Managing Director and Head of High Yield Sales at TD Securities. Ms. Picard began her career at Lehman Brothers in institutional fixed income sales, lastly as a Senior Vice President, High Yield sales. Ms. Picard earned an MBA in Finance from the Leonard N. Stern School of Business and a BA in Linguistics from the State University of New York at Albany.
Amanda Pullinger
100 Women in Finance, Chief Executive Officer
Ms. Pullinger is the Chief Executive Officer of 100 Women in Finance. She leads a staff team and provides direction to 500 volunteer practitioners globally. The organization, which is in 27 locations, is focused on empowering women in the finance industry and inspiring the next generation of pre-career young women.
Ms. Pullinger is a former principal of Aquamarine Capital Management, where she was responsible, over a period of seven years, for managing marketing, investor relations and back office administration for two private investment funds.
Ms. Pullinger is Chair and Non Executive Director of the Board of FlyPlymouth, based in Plymouth, UK. She also serves on the Boards of the HALO Trust (USA), the American Friends of The National Portrait Gallery (London) Foundation and as a Director on the Oxford University Alumni Board. She is President of the Brasenose Society, Vice Chair of the Women's Network Forum and an Advisory Board Member of the Harambe Entrepreneur Alliance (Harambe).
Previously, she served as Chairman of the Board of The HALO Trust (www.halotrust.org) and served on the Board of Langone NYU Cancer Institute. She was on the founding Board of 100 Women in Finance, serving as its President for two years. She is a member of the British Academy of Film and Television Arts (BAFTA) and a Fellow of the Royal Society of Arts.
Ms. Pullinger graduated from Brasenose College, Oxford University in 1987 with an Honours Degree in Modern History. She earned an MBA from La Salle University, Philadelphia, in 1998, and received the Academic Award for MBA student of the year as well as the Beta Gamma Sigma designation.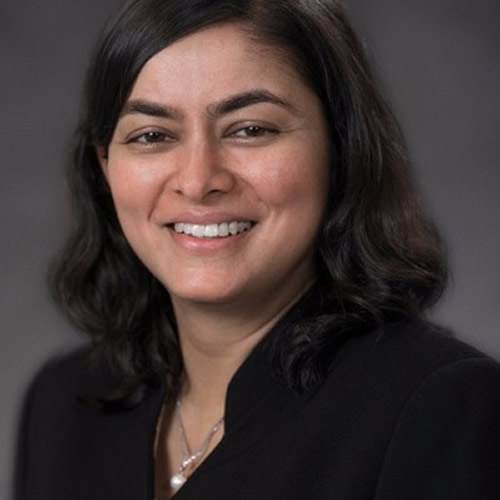 Prabha Ram, CFA
American Century Investments, Portfolio Manager
Prabha Ram, CFA, is a portfolio manager for American Century Investments, a premier investment manager headquartered in Kansas City, Missouri. She is based in the company's New York office. Prabha co-manages the U.S. Focused Dynamic Growth strategy and provides fundamental research and equity analysis for this strategy as well as U.S. Premier Large Cap Growth, U.S. Large Cap Quality Growth, and Health Care Impact Equity. Before joining American Century Investments in 2008, she served at Bear Stearns Asset Management as a vice president covering financials and industrials for growth portfolios. Prior to that, Prabha worked as an associate for Merrill Lynch Equity Research covering brokers, multinational banks and asset managers.
Prabha received a bachelor's degree in computer science and engineering from the University of Madras inChennai, India, and a master's degree in computer science from the University of Maine in Orono, Maine. Prabha also earned a master's degree in business administration from The Wharton School, University of Pennsylvania. She is a CFA® charterholder and a member of the CFA Institute.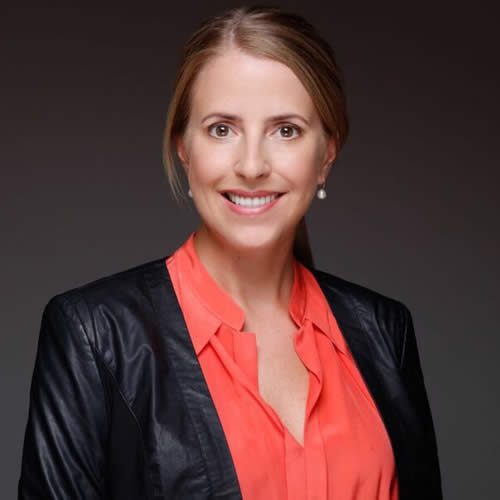 Ulrika Robertsson
Impactus Partners, Co-Founder | Chair, 100 Women in Finance – Global FundWomen Week
Ulrika is the co-founder of Impactus Partners, a Private Investment office and Placement Agency for Alternative Investments based in London and Switzerland. Impactus' vision is to generate positive environmental and social impact via capital allocation where investments are used to drive change.
Ulrika has over 20 years of international experience in Capital Markets, Quantitative Trading and FinTech through working for firms such as UBS and Goldman Sachs.
She is passionate about gender equality, a supporter of 100 Women in Finance and is chairing the Global FundWomen Week committee.
She holds a MSc in International Economics from Lund University, Sweden.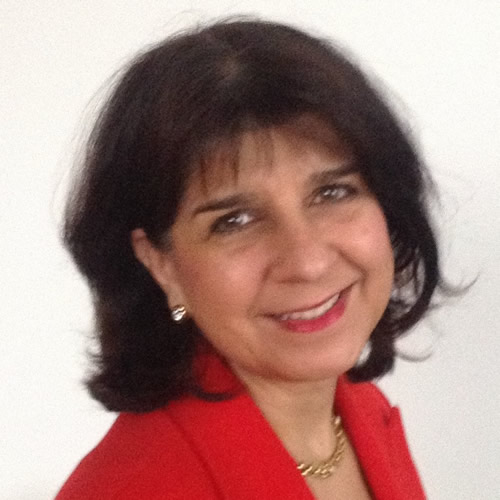 Rosemary Sagar, CFA
Kingdon Capital Management LLC, CIO, Kingdon Foundation
Since early 2005, Rosemary has managed the investments of the Kingdon Foundation and charitable trusts for Mark Kingdon, founder and principal of Kingdon Capital Management LLC, a hedge fund established in 1983. She invests in hedge funds, PE funds, late stage VC funds, secondary funds, other non-traditional strategies, as well as private direct deals and co-investments. She sits on numerous LP Advisory Committees of PE structured funds and is a member of the NY Committee of Human Rights Watch. As part of the family legacy established by her late father Dr. Vidya Sagar, Rosemary is a member of the Executive Committee of the IP law firm Remfry & Sagar (www.remfry.com) founded in 1827, leading in India and among the oldest worldwide. She is Chair of The Sagar School (www.thesagarschool.org), a co-educational boarding school in Rajasthan, with an extensive social outreach program educating village women in literacy and vocational skills. Rosemary was Managing Director and Head of Global Investments at US Trust from 1996 to 2004, where she and her team managed $1.6bn in mutual funds, common trust funds, and separate accounts. She chaired the Global Investment Committee and was a member of the Excelsior Venture Partners III, LLC Investment Committee. From 1990 to 1996, Rosemary was SVP, International Equities at GE Investments in Stamford, CT, and was responsible for managing $1.8bn for GE pension fund, NYCERS, NYC Teachers and NYC Police. She was also Chair of GE (UK) Common Investment Fund (GE's largest pension fund outside of North America) and a board member of the GE Netherlands Pension Fund. Previously, Rosemary was Associate Director of European Research at Baring Securities, VP International Research at Drexel Burnham Lambert and the first international analyst hired at Morgan Stanley, reporting to Barton Biggs.
Rosemary was a Trustee and Co-Chair of the Investment Committee of Rumsey Hall School in Washington Depot, CT from 2015 to 2019. She was a member of the International Advisory Board of NYSE Euronext and its predecessor the Paris Bourse for 15 years from 1995 to 2010, and also served on the Advisory Boards of Comex and the Polish Private Equity Fund. She received her MBA from Columbia University, where she was a student of Jim Rogers in Securities Analysis. She obtained a BS from Boston University (summa cum laude, Beta Gamma Sigma) and a 'degré superieur', (mention "bien") from the Sorbonne.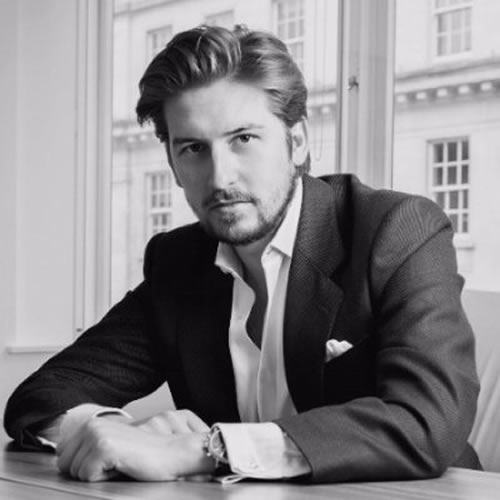 Erik Serrano Berntsen
Stable Asset Management, Chief Executive Officer
Erik Serrano Berntsen is CEO of Stable Asset Management, responsible for defining and executing the firm's Investment Strategy. Stable builds Strategic Partnerships with talented investors and helps them build world-class investment firms. With offices in New York and London, Stable's track record of success is down to working with inspiring investors and business-builders. Prior to Stable, Erik was a consultant with Bain & Co., where he executed both private equity deal studies and investment opportunity sizing deals as part of the Private Equity Group (PEG), and participated in a broad spectrum of corporate client engagements for clients including banks and asset managers. A believer in education as a tool for change, Erik supports initiatives such as the LSE Alternative Investment Conference, the largest student conference for alternatives globally, and the charity Grit. Amongst other initiatives, Stable is a supporter of 100 Women in Finance and a Founding Partner of #100blackinterns. Erik holds a Bachelor of Arts in Politics, Philosophy and Economics from Keble College, University of Oxford and a Masters of Business Administration with honours and a Concentration in Finance from the University of Chicago Booth School of Business.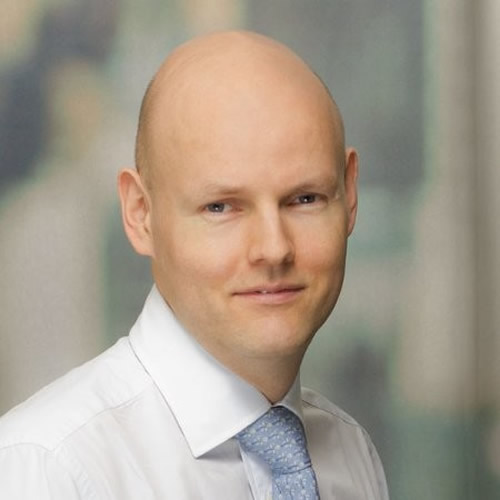 Jason Sippel
J.P. Morgan, Head of Global Equities
Jason Sippel is Head of Global Equities, with responsibility for the firm's industry-leading Cash Equities, Equity Derivatives and Prime Services franchises.
Jason has been a trader for the entirety of his JPMorgan career, starting in Credit and Rates Derivatives and Exotics Trading before moving to Equities in 2007. His principal focus during that time was in building client franchises, predominantly in structured and corporate derivatives, and in managing the resulting complex risks.
Prior to his current role, Jason was the head of Global Prime Services from 2015-2016, where he oversaw the firm's market leading Prime Brokerage and Clearing business lines. Prior to that role, he was head of Americas Equities Trading from 2012 to 2015, where he oversaw the firm's Equity Derivatives, High-touch Cash Trading and Block Trading businesses in the region.
Jason began his career with J.P. Morgan in Tokyo in 2002 and subsequently held a series of increasingly senior roles in Hong Kong, New York and London. He is a graduate of Trinity Hall, Cambridge University where he studied Economics.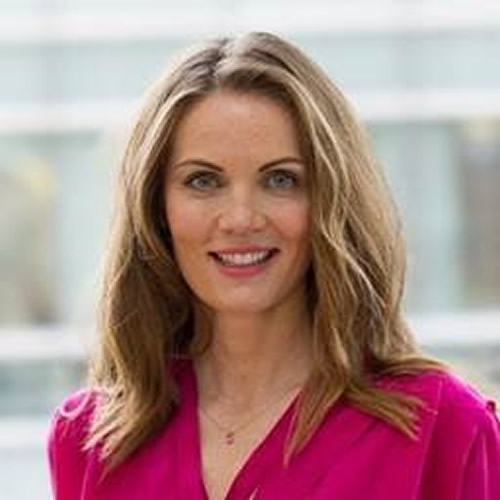 Niamh Taylor
J.P. Morgan, Managing Director, EMEA Prime & Alternatives Sales
Niamh is a Managing Director within J.P. Morgan's Prime & Alternatives Sales team which forms part of Global Platform Sales. She is EMEA lead for the Alternative Allocator client segment and globally leads J.P. Morgan's engagement with 100Women in Finance.
Prior to joining J.P. Morgan, Niamh worked for Credit Suisse and Goldman Sachs in their prime brokerage and hedge fund administration businesses.
Niamh began her career within the Private Bank at Morgan Stanley. She graduated from University College Cork where she studied Economics and German. Niamh lives in London with her husband and two children.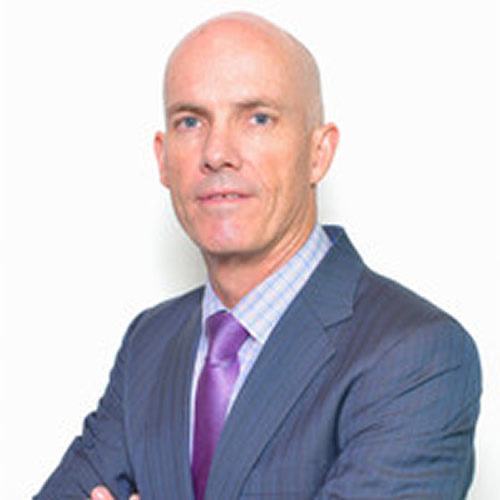 Bruce Tomlinson
Sunsuper, Head of Alternative Strategies
Bruce Tomlinson joined Sunsuper in October 2007. He has 30 years of investment experience, including the past 21 years as a Portfolio Manager.
At Sunsuper Bruce is the Head of Alternative Strategies, which is an alternatives investment program he established. He was also the Portfolio Manager, Australian Equities at Sunsuper from 2011 to 2014. Prior to Sunsuper he was a Statutory Fund Manager at AMP Capital Investors from August 1999. He was also seconded in 2006 to an Australian equity team as Portfolio Manager, where he helped manage both long-only and hedge fund strategies.
From 1995 to 1999, Bruce was Head of Performance Measurement at Henderson Global Investors, London, and AMP Asset Management, Sydney. He started his finance career in 1991 with State Street, working as a Performance Analyst in Boston, Sydney and Melbourne until 1994.
Bruce's qualifications include a Postgraduate Certificate in Management from the Macquarie University Graduate School of Management, a Master of Business Administration degree from Ohio State University, and a Bachelor of Architecture degree from the University of Western Australia. He is a Graduate of the Australian Institute of Company Directors, a Chartered Financial Analyst with the CFA Institute, and was a founding director of the CFA Society of Sydney (1996). Finally, Bruce serves on the Investment Committee of the Future Generation Investment Company (ASX:FGX).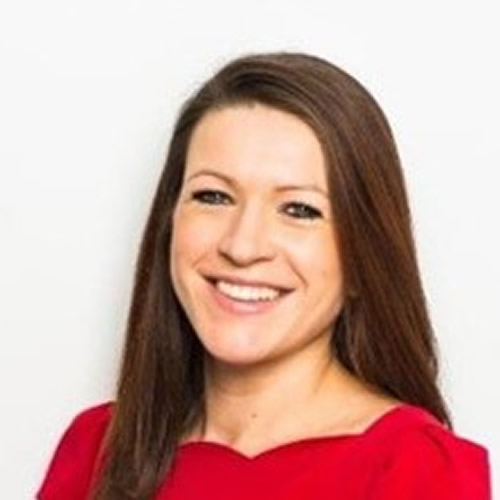 Alison Trusty
AON, Associate Partner
Alison Trusty is an Associate Partner within the global investment management team, with 15 years investment experience. At Aon Alison's research focus is on alternative credit, with expertise across both hedge funds and private credit markets. In addition, Alison is a member of Aon's global private credit group.
Before joining Aon, Alison spent five and half years at Hymans Robertson, a UK Consultancy, where she led the firm's research and advice on hedge fund strategies and managers. Prior to this, Alison worked as a hedge fund analyst at Olympia Capital Management, a Paris-based multi-strategy fund of hedge fund.
Alison started her career at a private wealth management firm where she was co-portfolio manager for the firm's discretionary managed AIM portfolios.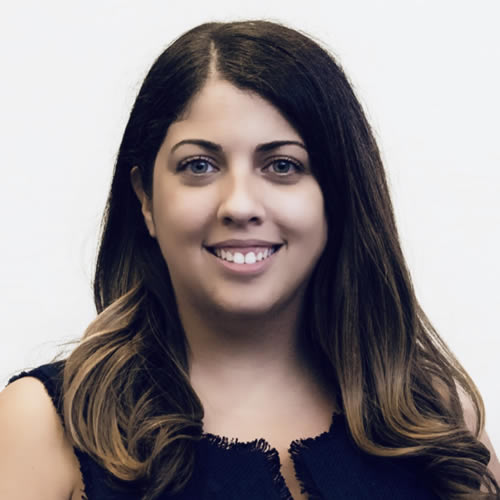 Siobhan Turano
J.P. Morgan, Platform Sales – Prime Finance & Alternatives
Siobhan Turano is an Executive Director on J.P. Morgan's Platform Sales – Prime Finance & Alternatives team, with a primary focus on providing financing solutions to institutional asset owners and managed account platforms allocating to hedge funds. In addition to these responsibilities, Siobhan sells to a variety of other client types, including new launches, equity long/short funds and other traditional hedge fund strategies. She also manages the Mid-Atlantic and Southeast U.S. client base for the team. In addition to selling Prime Finance, Siobhan liaises with other partner teams globally in order to sell the full breadth of what J.P. Morgan has to offer to hedge fund and alternatives clients, including clearing, custody, fund administration, structured financing solutions and execution across multiple asset classes.
Prior to joining the team in 2009, Siobhan completed a summer internship in 2008 at J.P. Morgan with the Equity Derivatives Sales group, with a focus on flow options and structured notes. Siobhan started her career at J.P. Morgan in 2005 as a recipient of the JP Morgan Chase Thomas G. Labrecque Smart Start Scholarship, a four-year full scholarship with a paid internship at the firm throughout her four years of college, which included specific work assignments, on-the-job training, career planning and development. Siobhan's rotations included Corporate Real Estate Lending, Audit for Worldwide Securities Services and Equity Derivatives Structuring.
Outside of work, Siobhan is on the Executive Council of the Greater New York City Chapter of the Crohn's & Colitis Foundation and is an active member of 100 Women in Finance. Interests include travel, family, dance classes and cooking.
Siobhan holds a Bachelor of Arts in Economics with a Minor in Business Administration from Fordham University where she graduated Summa Cum Laude.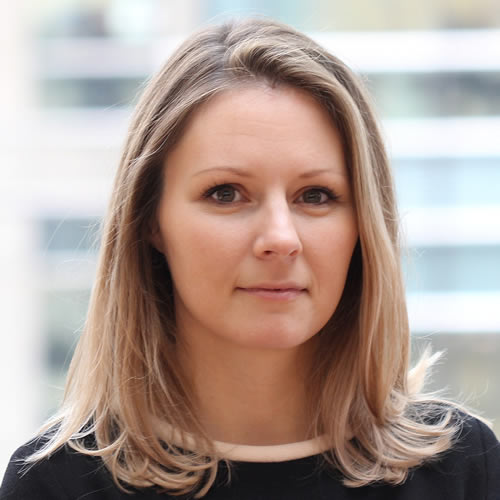 Sophie Warrick
J.P. Morgan, Head of EMEA Equity Research
Sophie is Head of EMEA Equity Research, and is based in London. Prior to her current role, Sophie held a number of roles across Equity Sales & Trading at J.P. Morgan, including Global Head of Fundamental Risk, Head of EMEA Sales to UK and Head of Specialist Sales. Prior to joining in 2011, Sophie was an Assistant Fund Manager on the buyside focusing on Special Situations and Merger Arbitrage. During her initial years at the firm, she was the top II ranked Sector Specialist in the market across all sectors and in a number of individual sectors within EMEA Consumer and Retail. Throughout her time at J.P. Morgan Sophie has taken an active role in the DEI agenda, she sits on the European Diversity Council, the Markets, Sales & Research D&I Forum, the Global Equities Diversity Working Group, and Co-Chairs the EMEA AADC. Sophie is a CFA Charterholder and holds a BA in Mathematics from Lincoln College, Oxford, where she is now a member of the Rector's Council. She has three children; Humphrey, Otto and Olympia.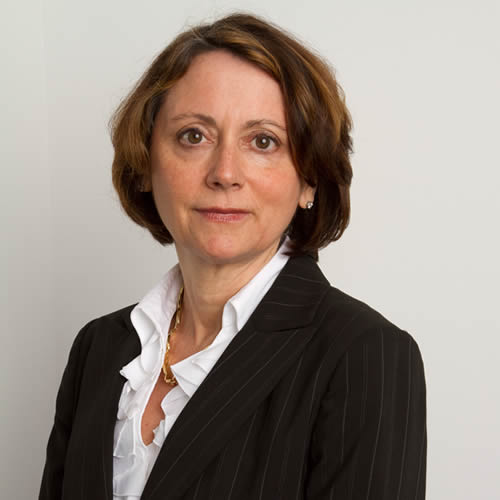 Susan Webb
Appomattox Advisory, Founder, President and Chief Investment Officer
Susan is a Founder and President and CIO of Appomattox since 2005. In her role as Chief Investment Officer, she Heads the investment Committee which is responsible for setting the firm's overall asset allocation as well as the strategic implementation of the firm's view. She oversees a team of professionals that monitors each client's appropriate asset allocation mix to ensure that the appropriate mix of risk and return, portfolio liquidity and portfolio distribution requirements are optimized. She also monitors and overseas the manager selection process and the ongoing evaluation of each manager for appropriateness as an allocation. She overseas each portfolio actively to assess risk metrics, taking proactive measures to manage risks in the portfolio and adjusting asset allocation as appropriate. Prior to co-founding Appomattox, she founded and was President of First Atlas Capital, Inc., the SEC Registered Advisor of Atlas Capital, a Five Billion Dollar global asset manager, managing funds of hedge funds and other be-spoke portfolios. In this capacity, she was a member of the Global Investment Committee, overseeing a wide variety of funds, and launched, with Weston Capital, the Weston/Atlas Manager Seeding Platform.
Her career in finance spans over 30 years where she developed an expertise in trading, financing, and structuring derivatives. Susan began her career at Irving Trust in 1984 where she completed the credit analyst program and worked in loan work outs. She left after two years and joined trading desks for five years each at Citibank, Paribas Capital Markets and CIBC. While there she either joined, or set up and ran, derivative trading groups including interest rate, currency, equity, credit, and hedge fund structuring. In 2000, she joined Caisse des Depots as a Managing Director and established their credit derivative and synthetic CLO and hedge fund structuring business in the US. She has 15 years direct experience managing portfolios of hedge funds.
Susan is a board member for GTI Capital Group, an investment firm focused on opportunities in India. She does not receive compensation in connection with GTI Capital Group or any business activity outside of Appomattox. She is on the board of High Water Women, a non-profit foundation that encourages financial education of women and youth. She is also on the advisory board of Catalyst Financial Partners, a group that promotes small and emerging managers in the financial industry. Susan is a Trustee and member of the Investment Committee at the Brick Church. She received a BA from the University of Virginia with a double major in Economics and Psychology in 1979 and an MBA from the Darden School at the University of Virginia in 1984.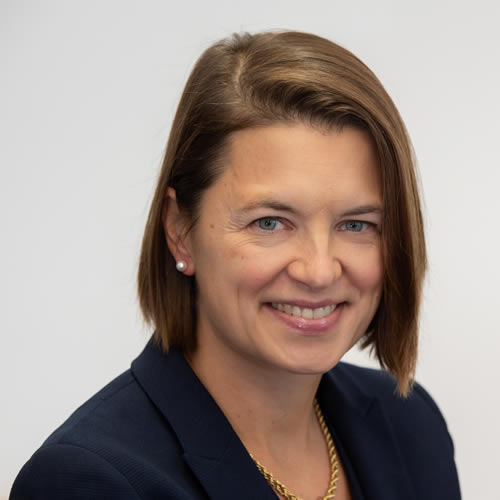 Kristen Weldon
Kristen Eshak Weldon was most recently Global Head of ESG and Impact Investing at Partners Capital. Previously, Kristen was on the Executive Committee of Louis Dreyfus Company where she launched the sustainability-focused investment fund management group, Louis Dreyfus Ventures, and led the company's venture and growth equity investment activities in the ag-tech and food technology industries. She was Head of Food Innovation and Downstream Strategy, focusing on investments in alternative proteins, aquaculture and specialty commodities. Prior to that, Kristen was a Senior Managing Director at Blackstone and Co-Head of the London office for Hedge Fund Solutions, where she led the commodity strategy across customised and commingled portfolios. She also previously worked at JPMorgan in London and New York, and currently sits on a number of boards including Cambridge University Endowment Fund and Stable Asset Management. Kristen is an independent Non-Executive Director at Carr's Group plc and Castleton Commodities International. She served as Founding Board Member of 100 Women in Finance Ltd., holds a Sloan Fellowship Masters degree from London Business School and a Bachelor's degree from Georgetown University.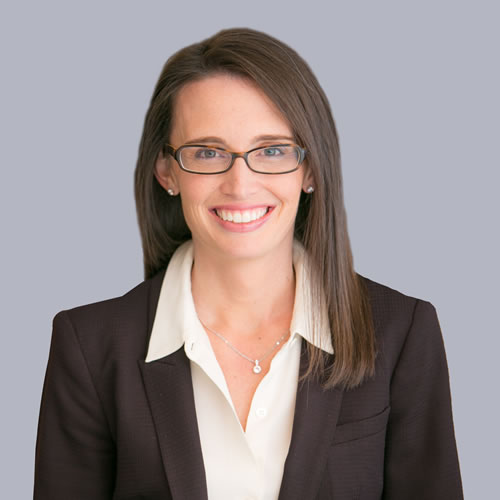 Amy Wierenga
GCM Grosvenor, Chief Risk Officer (Moderator)
Ms. Wierenga is the firm's Chief Risk Officer and is responsible for global risk strategy and oversight. She is a member of the Absolute Return Strategies Investment Committee and the Private Equity, Real Estate and Infrastructure Investment Committee. She also serves on the Global Investment Council and the ESG Committee. Prior to joining GCM Grosvenor, Ms. Wierenga spent 12 years at BlueMountain Capital Management. At BlueMountain, Ms. Wierenga was a Partner and served as Chief Risk Officer overseeing Risk and Portfolio Construction. She also led BlueMountain's Treasury and Operations functions during her tenure. Previously, Ms. Wierenga was with Merrill Lynch in the Global Rates and FX trading division and the Federal Reserve Bank where she was a commissioned Bank Examiner and Market and Liquidity Risk Specialist. Ms. Wierenga received her Bachelor of Science in Economics and Bachelor of Arts in Music cum laude from Butler University and her Master of Business Administration in Analytic Finance, Econometrics & Statistics from the University of Chicago Booth School of Business. She chairs the Endowment and Investment Committee as a member of the Board of Trustees of Butler University, is a member of the Board of Advisors for Rutgers RTWS, and was recognized by the Hedge Fund Journal as one of the 50 Leading Women in Hedge Funds in 2018.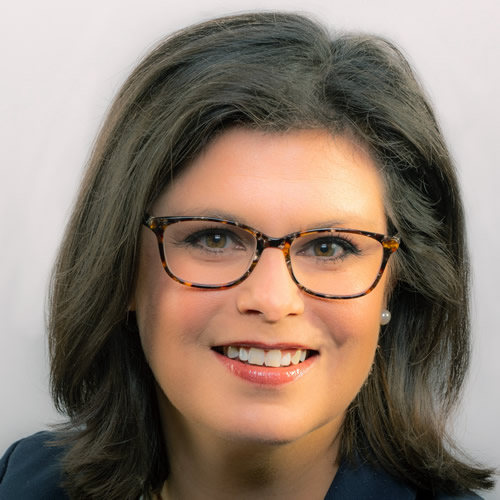 Katharine Wyatt, CFA
Loyola University Chicago, Chief Investment Officer
Katharine Wyatt, CFA is the Chief Investment Officer at Loyola University Chicago. Ms. Wyatt has over 18 years of experience in the investment industry and is a well-rounded asset allocator with experience managing large institutional portfolios and investing across public and private asset classes. At Loyola, Ms. Wyatt leads the University's investment office, where she is responsible for investment policy and management of over $1.5 billion in endowment, operating reserves and defined benefit pension assets. Prior to joining Loyola, she was Director of Investments for Abbott Laboratories retirement plans which included over $18 billion in Defined Benefit and Defined Contribution assets. At Abbott, she was responsible for oversight of investments, including selection, due diligence and monitoring of external managers and was instrumental in building the alternative investments program. Ms. Wyatt started her career as a research analyst at a multi-family investment office covering hedge fund, private equity and private real asset investments. Ms. Wyatt holds both an MS and a BA in Finance, Investment and Banking from the University of Wisconsin – Madison and was part of the Applied Security Analysis Program during her graduate studies. She is a CFA charter holder, a Board member of CFA Society Chicago, a member of the Private Equity Women's Investor Network, and has been a member and guest speaker for Women Investment Professionals.